Lead-in paragraph
At Kustaankartano Service Centre, you can take part in activities in pleasant company and get support for your everyday life.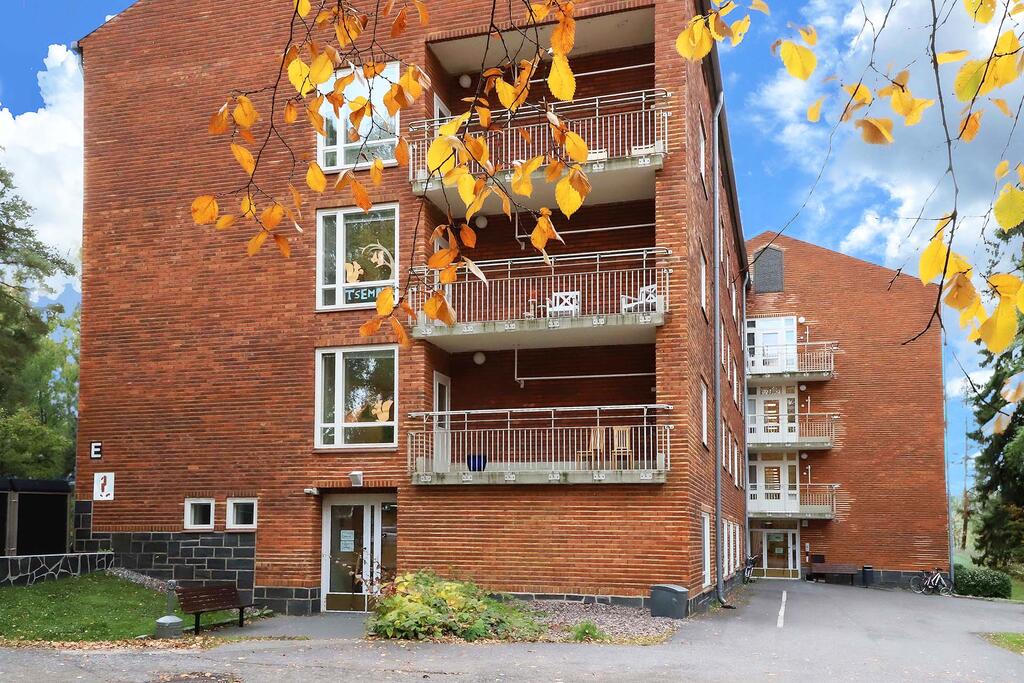 Kustaankartano Service Centre is an open meeting place, and its activities support you to live at home and promote your well-being.
Our service centre is located in a beautiful park-like setting. With us, you can participate in exercise groups or social groups led by our staff, go to the gym, practice handicrafts, enjoy the delicacies of the restaurant of building K or, for example, read the daily newspaper. You can take part in group activities as well as find something to do independently. You can also turn to us for support and guidance in everyday matters.
You can find the link to the restaurant's menu at the end of this page.
Our courtyard area is bustling during the summer. We organise lots of events such as musical performances and parties. In the winter, you can admire the sparkle of all the magical winter lights that decorate the houses in the courtyard.
We employ social counsellors, physiotherapists, a handicraft instructor and a customer adviser.
We also have customer computers for independent use.
The service centre's activities are intended for pensioners and the unemployed. Unless stated otherwise, the services provided at the centre are free. To access them, you need a service centre card that you can obtain from the service centre's information desk free of charge.
Contact information
Oltermannintie 32, E-house

,
00620
Helsinki
Independence Day: Dec. 6, 2023 - Closed
Joulun aika: Dec. 22, 2023 - Jan. 7, 2024
- Mon-Thu 8.00-16.00
- Fri 8.00-14.00
- Sat-Sun - Closed
Christmas Eve: Dec. 24, 2023 - Closed
Christmas Day: Dec. 25, 2023 - Closed
Boxing Day: Dec. 26, 2023 - Closed
New Year's Day: Jan. 1, 2024 - Closed
Finnish
P.O. Box 8560, 00099 City of Helsinki
Location
Oltermannintie 32, E-house

,
00620
Helsinki