Lead-in paragraph
At Munkkiniemi Service Centre, you can take part in activities in pleasant company and get support for your everyday life.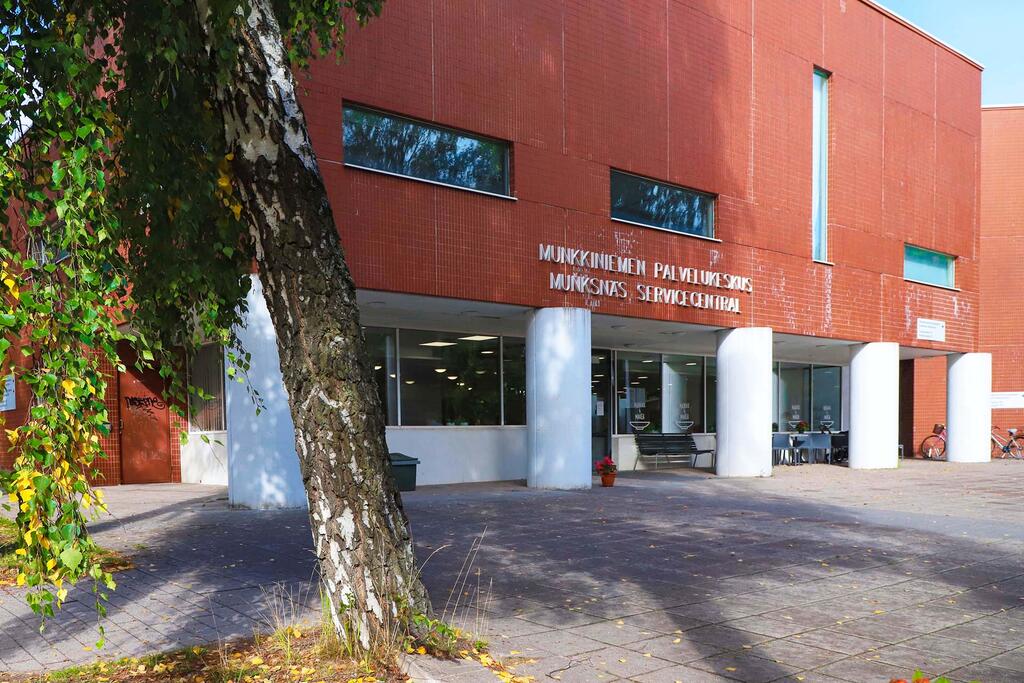 Munkkiniemi Service Centre is an open meeting place, and its activities support you to live at home and promote your well-being. We also offer service in Swedish.
At Munkkiniemi Service Centre, you can take part in a wide range of physical activities and fascinating cultural lectures, for example. The lobby has a cosy lounge area where you can come to spend time and meet other people. If you wish, you can participate in small group activities.
We employ a social counsellor, customer adviser and instructors. If you need advice on how to start exercising or find a suitable form of exercise you can contact our sports instructor.
We have a restaurant on our premises. You can find the link to the restaurant's menu at the end of this page.
We also have a self-care point, customer computers and a printer for independent use. There is a printing fee.
The service centre's activities are intended for pensioners and the unemployed. Unless stated otherwise, the services provided at the centre are free. To access them, you need a service centre card that you can obtain from the service centre's information desk free of charge.
Location
Laajalahdentie 30

,
00330
Helsinki