At Riistavuori Service Centre, you can take part in activities in pleasant company and get support for your everyday life.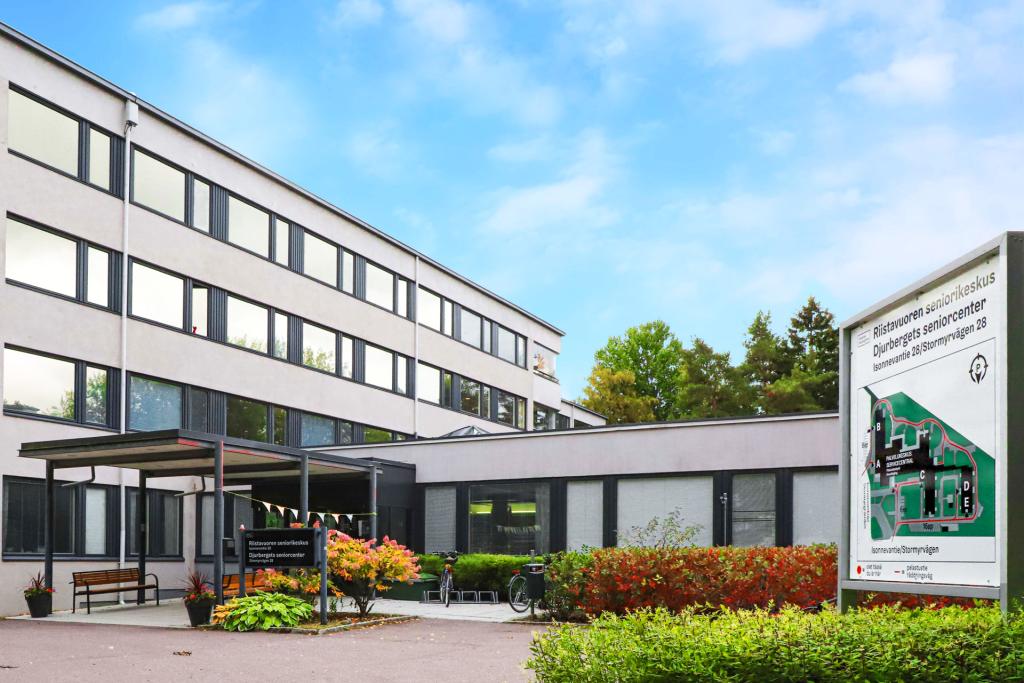 Riistavuori Service Centre is an open meeting place, and its activities support you to live at home and promote your well-being. At our service centre, you can meet new people, spend time in good company, explore arts and crafts, keep fit and take part in cultural events.
We work together with local daycare centres and schools, so different age groups can meet each other at our centre.
We employ social counsellors, an occupational therapist and a physiotherapist, among others.
We have a restaurant on our premises. You can find the link to the restaurant's menu at the end of this page.
We also have a self-care point, customer computers and a printer for independent use.
The service centre's activities are intended for pensioners and the unemployed. Unless stated otherwise, the services provided at the centre are free. To access them, you need a service centre card that you can obtain from the service centre's information desk free of charge.
Location
Isonnevantie 28 00320 Helsinki