Lead-in paragraph
At Kannelmäki Service Centre, you can take part in activities in pleasant company and get support for your everyday life.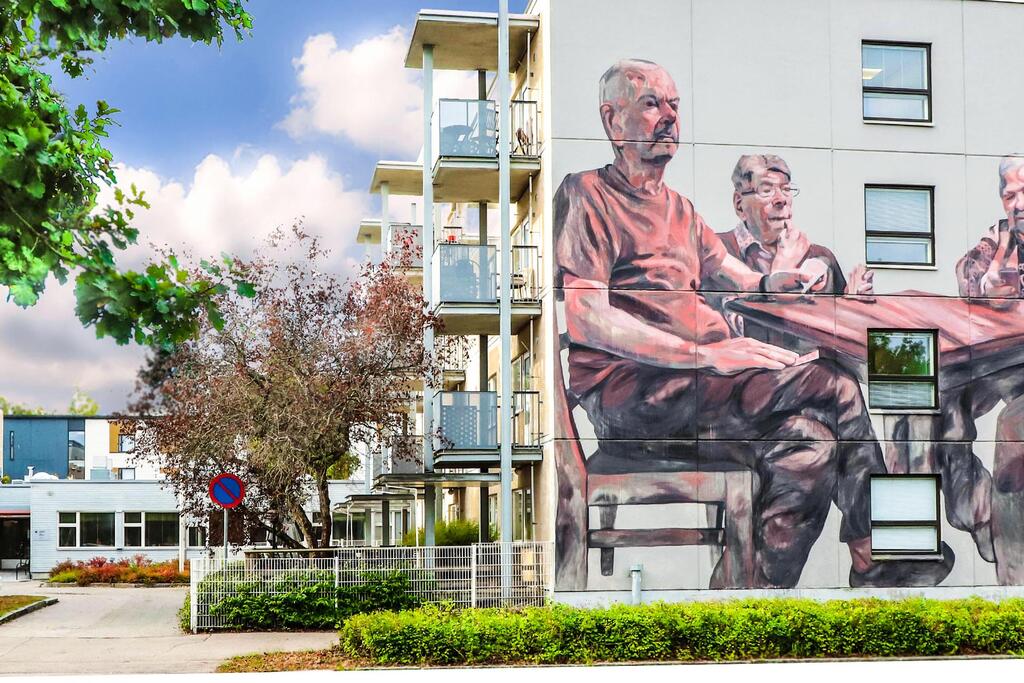 Kannelmäki Service Centre is an open meeting place, and its activities support you to live at home, promote your well-being and alleviate possible experiences of loneliness. We offer our clients a wide range of group activities, including lectures, excursions and concerts. In summer, we play outdoor games in our beautiful courtyard.
You can find a customer computer and a printer for independent use in the centre's lobby.
At Kannelmäki Service Centre, we employ a social counsellor, instructors and a physiotherapist.
We also have a restaurant open to all. You can find the link to the restaurant's menu at the end of this page.
The service centre's activities are intended for pensioners and the unemployed. Unless stated otherwise, the services provided at the centre are free. To access them, you need a service centre card that you can obtain from the service centre's information desk free of charge.
Contact information
Urkupillintie 4

,
00420
Helsinki
Info office:
- Mon-Fri 7.30-15.00
- Sat-Sun - Closed
Independence Day: Dec. 6, 2023 - Closed
Day before Christmas Eve: Dec. 23, 2023 - Closed
Christmas Eve: Dec. 24, 2023 - Closed
Christmas Day: Dec. 25, 2023 - Closed
Boxing Day: Dec. 26, 2023 - Closed
Day before New Year's Eve: Dec. 30, 2023 - Closed
New Year's Eve: Dec. 31, 2023 - Closed
New Year's Day: Jan. 1, 2024 - Closed
Epiphany: Jan. 6, 2024 - Closed
Good Fri: March 29, 2024 - Closed
Easter Sat: March 30, 2024 - Closed
Easter Sun: March 31, 2024 - Closed
Easter Mon: April 1, 2024 - Closed
May Day: May 1, 2024 - Closed
Ascension Day: May 9, 2024 - Closed
Midsummer Eve: June 21, 2024 - Closed
Midsummer Day: June 22, 2024 - Closed
Finnish
P.O. Box 42818, 00099 City of Helsinki
Location
Urkupillintie 4

,
00420
Helsinki