Lead-in paragraph
Itäkeskus Service Home is located in a comfortable location close to nature and the sea.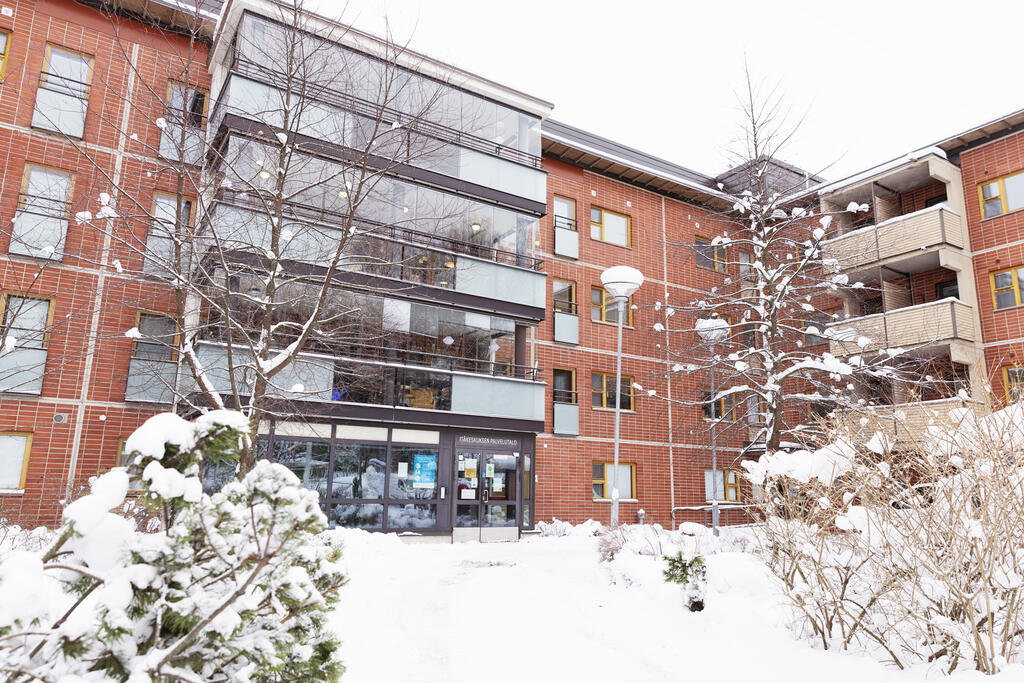 Itäkeskus Service Home has one-room flats and group homes. Our residents also have access to common, comfortable spaces. We often spend time together in our beautiful courtyard and garden.
The diverse services of Itäkeskus shopping centre are in the immediate vicinity of our facility.
We offer day activities to support elderly people living at home. The versatile activities of the service centre, in turn, are intended for all pensioners and the unemployed.
Our café and restaurant, Itätuuli is open to everyone.
We are part of Myllypuro Senior Centre.
If you wish to learn more about the activities of service homes, you can contact Senior Info.
Location
Voikukantie 6

,
00930
Helsinki