Lead-in paragraph
Madetoja Service Home in Pukinmäki offers service housing and day activities. We value good everyday life and spending time together.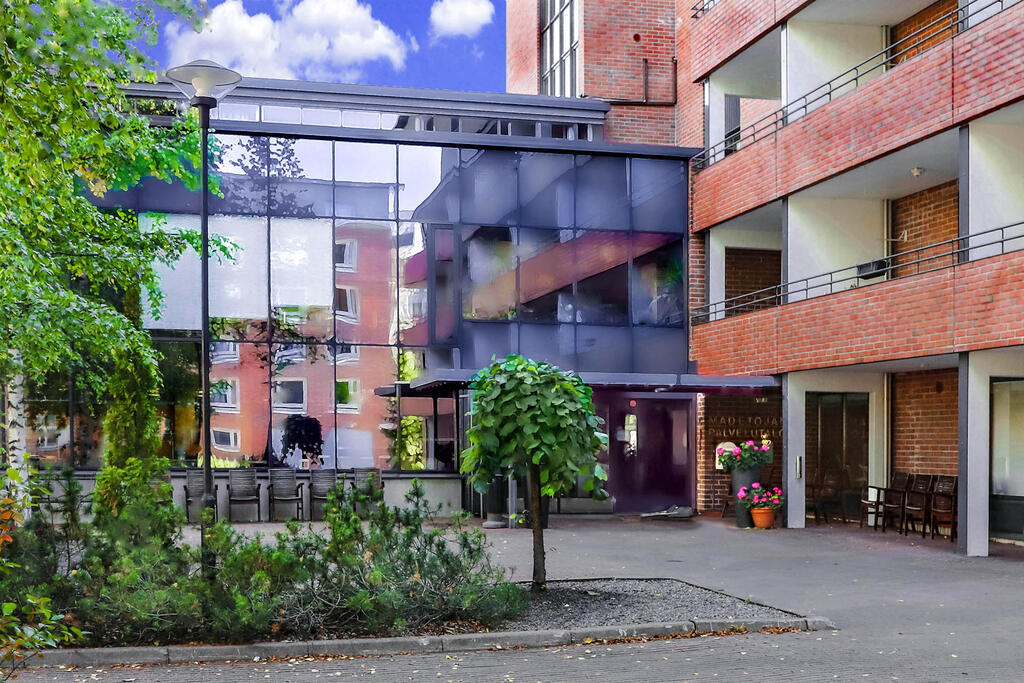 Madetoja Service Home has five group homes and the day activity centre Näpsäkkä, which supports elderly people living at home. We have a pleasant and easily accessible courtyard where we spend a lot of time together.
Our activities are based on our residents' needs and wishes. We provide good basic care, diverse nutrition and a safe living environment. We also offer our residents various hobbies, activities and rehabilitation fitted together with everyday life.
Our team includes nurses, practical nurses, an occupational therapist, a physiotherapist, a social instructor and a cultural instructor. At Madetoja, you can lead your life on your own terms and live here for the rest of your life.
We are part of Syystie Senior Centre.
If you wish to learn more about the activities of service homes, you can contact Senior Info.
Contact information
Finnish
P.O. Box 72791, 00099 City of Helsinki
Location
Madetojankuja 3 A

,
00720
Helsinki
The route to the main entrance
The 2 accessible parking spaces are located outdoors over 10 m from the entrance. The width of the parking spaces is at least 3.6 m.
The pick-up and drop-off area is located in the vicinity of the entrance, giving easy access to the pavement.
The route to the entrance is guided, rough and illuminated.
The main entrance
The entrance stands out clearly and is illuminated. There is a canopy above the entrance.
The doors connected to the entrance stand out clearly and the glass doors have contrast markings. Outside the door there is sufficient room for moving e.g. with a wheelchair. The door opens automatically with a motion sensor.
In the facility
The customer service point has 6 floors.
For moving around, there is a lift, which can hold a wheelchair; the door opens automatically. The floor numbers in the lift cannot be felt with fingers. The button for the exit floor stands out from the other buttons. (The minimum dimensions for an accessible lift are width 1.1 m and depth 1.4 m.)
The doors in the facility stand out clearly. The glass doors have contrast markings.
The facility has a toilet marked as accessible on the entrance floor. One or both sides of the toilet seat lack a support rail.
The service point has a fixed induction loop in the meeting room, lecture room, auditorium, assembly hall, gym.