Lead-in paragraph
Laajasalo Service Home provides its residents with a home where they can live together and lead lives on their own terms.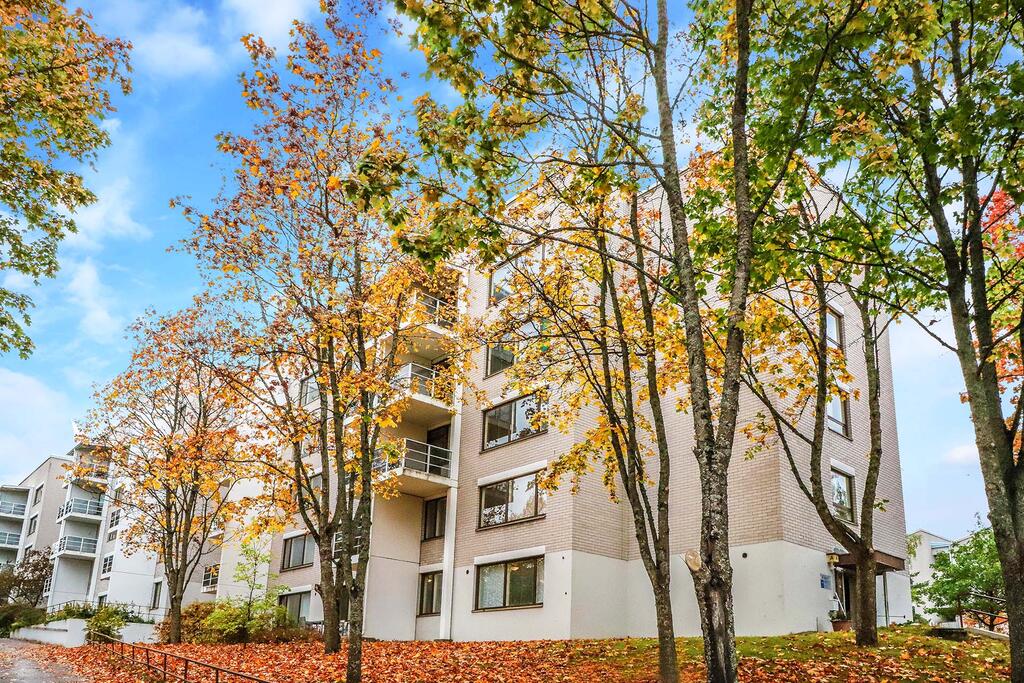 Everyday life with us is active with a touch of celebration and new experiences. Our residents can participate in various group activities, excursions and events.
We spend a lot of time in our pleasant courtyard, where we have a recently built outdoor gym, among other things.
The service home is open to all pensioners and unemployed people.
Our team at Laajasalo includes nurses, practical nurses, physiotherapists, an occupational therapist, social instructors and a cultural instructor. We provide our residents with rehabilitative and human-centred care based on their individual needs.
We are part of Roihuvuori Senior Centre.
If you wish to learn more about the activities of service homes, you can contact Senior Info.
Contact information
Finnish
P.O. Box 87759, 00099 City of Helsinki
Location
Rudolfintie 17-19

,
00870
Helsinki
The route to the main entrance
The pick-up and drop-off area is located in the vicinity of the entrance, giving easy access to the pavement.
The route to the entrance is guided, smooth and sufficiently wide and illuminated.
There is a steep slope on the passage.
The passage has at least 4 steps with handrails on both sides.
The route has a ramp over 6 m long with an intermediate landing.
The main entrance
The entrance stands out clearly and is illuminated. There is a canopy above the entrance.
The doors connected to the entrance are hard to perceive. Outside the door there is sufficient room for moving e.g. with a wheelchair. The door opens automatically with a motion sensor.
The entrance has thresholds over 2 cm high.
In the facility
The customer service point has 5 floors.
For moving around, there is a lift, which can hold a wheelchair; the door opens automatically. The floor numbers in the lift can be felt with fingers. The button for the exit floor stands out from the other buttons. (The minimum dimensions for an accessible lift are width 1.1 m and depth 1.4 m.)
The indoor walkways have a ramp under 6 m long, with handrails on one side.
The doors in the facility are hard to perceive.
The facility has an accessible toilet on floor 1.