Lead-in paragraph
Kannelmäki Service Home offers homely housing and rehabilitative day activities.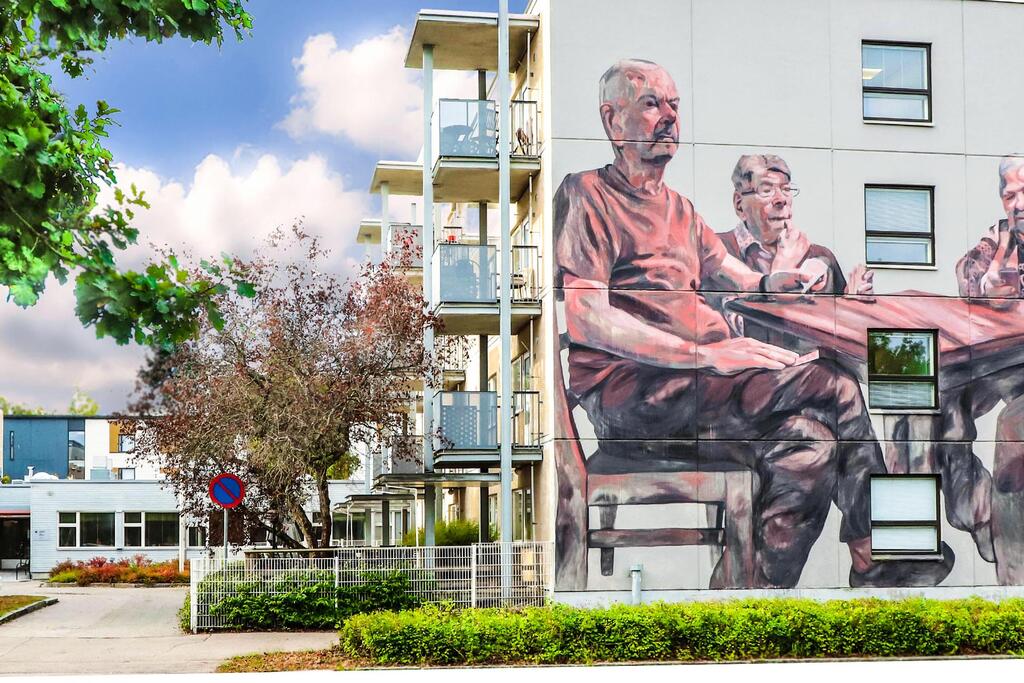 We take our residents' individual needs and resources into consideration. We also invest in small everyday moments of recreation. You can live with us for the rest of your life.
Our apartments are comfortable one-room flats. Our residents have access to cosy common spaces and can participate in the diverse activities organised by Kannelmäki Service Centre.
We also offer rehabilitative day activities to support elderly people living at home.
Our team includes nurses, practical nurses, nursing assistants, an occupational therapist, physiotherapists and social instructors.
We are part of Riistavuori Senior Centre.
Contact information
Valid for the time being:
- Mon-Sun 7.00-18.00
Finnish
P.O. Box 42818, 00099 City of Helsinki
Location
Urkupillintie 4

,
00420
Helsinki
The route to the main entrance
The pick-up and drop-off area is located in the vicinity of the entrance, giving easy access to the pavement.
The route to the entrance is smooth and sufficiently wide and illuminated.
The main entrance
The entrance stands out clearly and is illuminated. There is a canopy above the entrance.
The doors connected to the entrance stand out clearly. Outside the door there is sufficient room for moving e.g. with a wheelchair. The door opens automatically with a button.
In the facility
The customer service point has 4 floors.
For moving around, there is a lift, which can hold a wheelchair that is difficult to perceive; the door opens automatically. The floor numbers in the lift cannot be felt with fingers. The button for the exit floor stands out from the other buttons. (The minimum dimensions for an accessible lift are width 1.1 m and depth 1.4 m.)
The doors in the facility stand out clearly.
The facility has a toilet marked as accessible on the entrance floor. The toilet door cannot be easily opened and closed.
A second toilet marked as accessible is located on floor 1.
The service point has a fixed induction loop in the meeting room.