Lead-in paragraph
The City of Helsinki supervises the beaches during the swimming season and takes samples of the beach water in accordance with the sampling plan.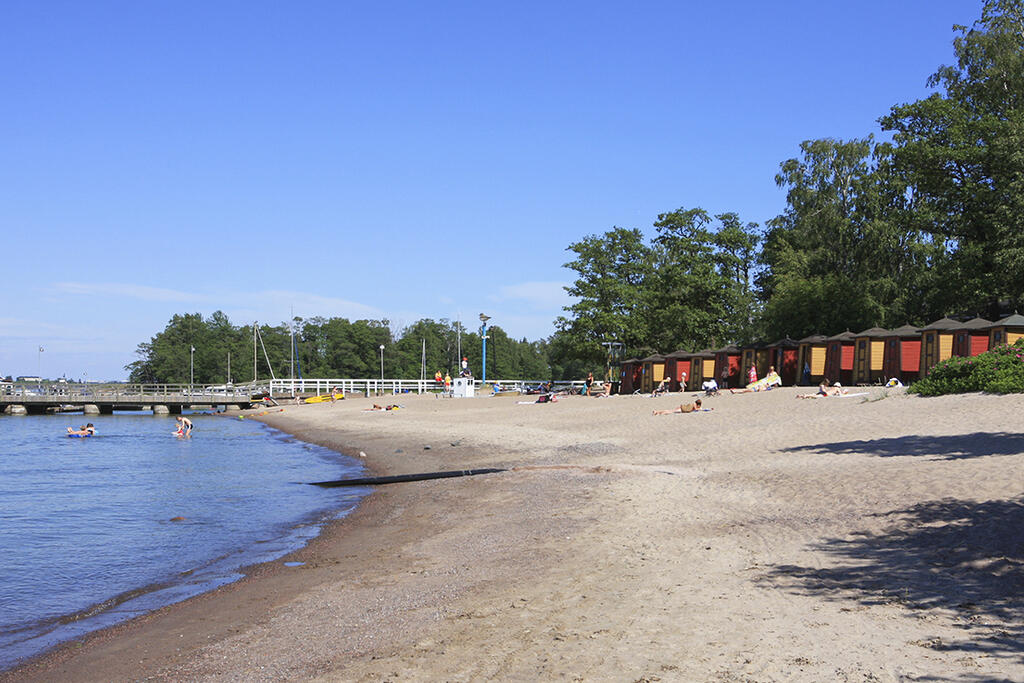 The beaches of the popular summer attraction Pihlajasaari are one of the essential parts of summer in Helsinki. The beach extends to both sides of the boat dock, which means that you can sink your toes in the sand as soon as the ferry arrives on the island. The beaches are decorated with renowned colourful beach huts, and the beach offers both a children's playground and a beach volley net.
Contact information
Läntinen Pihlajasaari

,
00150
Helsinki
Period 6.6. - 14.8.2022:
- Mon-Sun 0.00-0.00
Finnish, Swedish
More information
+358 9 310 1691
Services: cabin, toilet, shower, volleyball ground, kiosk, children's playground.
Location
Läntinen Pihlajasaari

,
00150
Helsinki