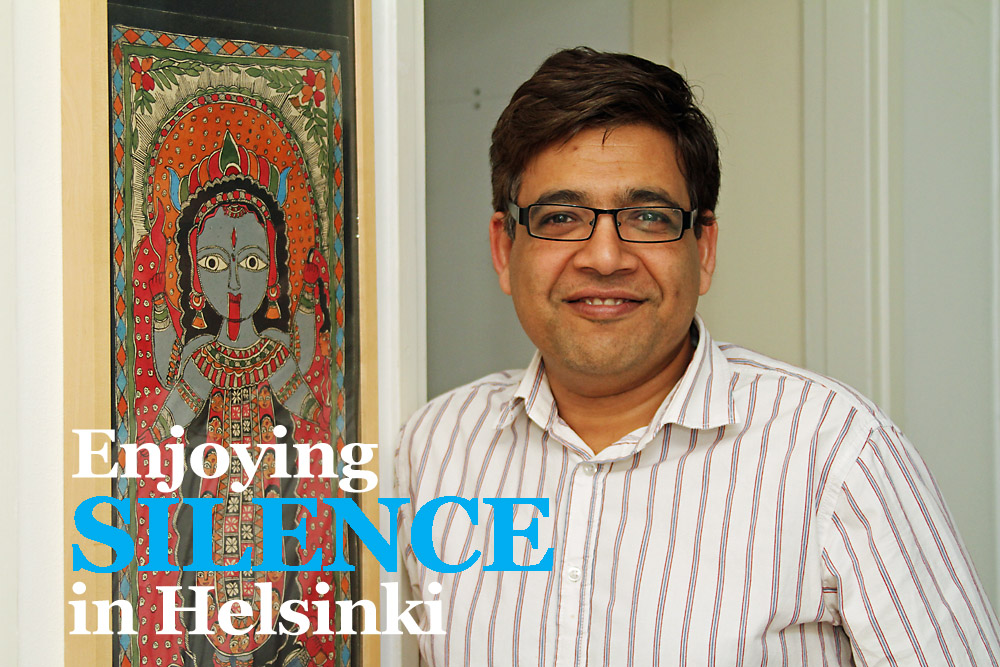 By Päivi Arvonen
After six years in Helsinki, Ajay Garg of Delhi has turned Finnish – at least so much so that he goes to sauna every week.
Adjustment to Finland has not been a huge challenge to Garg, who hails from near the Indian capital Delhi. Before moving to Finland, he spent 11 years in the U.S., the Netherlands, the U.K. and France, where he met his Finnish wife.
"I hardly knew anything about Finland," Garg recalls at his home in Helsinki's Munkkiniemi. "Surely I knew Nokia, but I didn't know that it was a Finnish company."
He considers Helsinki highly liveable and just the right size of a city. His favourite city destinations are Kaivopuisto and Suomenlinna especially in summertime.
"Public transport works very well here. For example, it's magnificent to check on my mobile phone when the next bus comes."
It took an effort to start a business
Garg has studied technical fields and business administration. In 2011 he founded Hakema Oy, a company that provides a tool for classified ads pages to book meetings between suppliers or vendors and customers. The tool is used, for example, by Sanoma's Oikotie.fi.
"It's easy to lead a normal life in Helsinki even if you don't know Finnish, but founding a company is hard for a foreigner without help from Finnish-speaking friends and acquaintances," Garg says.
He has studied Finnish and easily gets by with his Finnish in everyday situations such as shopping.
"The language situation here has improved over the past few years. I'm very happy with the services of EnterpriseHelsinki, and there are services for growth companies in English. But it's a challenge to manage all business-related affairs with the authorities."
Language is the key to understanding the culture
Garg wants to encourage all foreigners in Finland to study Finnish.
"The language is usually the single biggest problem for foreigners in Finland. But the language helps them to understand the local culture and how people think. Even a few words of Finnish can break the ice in communication."
Garg has also increased his understanding of Finland and the Finns by studying Finnish history.
He envisions, "The City of Helsinki should offer free language training to all those who want it. The City could also distribute to all newcomers a guidebook on the Finnish lifestyle and how to communicate with Finns."
Personal space and silence
Adjusting to cold weather was not a challenge to Garg, but he found the darkness depressing. He had been used to living with the rhythm of the sun in his home country.
"I enjoy winter sports such as skiing and skating, and they help me to pass through the winter."
Garg tries to visit India at least once a year with his wife and two children, who are 4 and 10. The family usually times the visit to the dark period of the year in November.
"I miss my family in India and the Indian habit of not booking a time to meet family and friends. On the other hand, I enjoy the ample personal space and silence in Finland – both are impossible to have in India."
Translated by Johanna Lemola