Currently at gallery
Bridge – Greetings From Two Republics

13 October 2017525 February 2018

"The Gulf of Finland is the axis of our life and its shores are mirror images of each other." This is how the President of Estonia Lennart Meri poetically described the relationship between Finland and Estonia in 1995.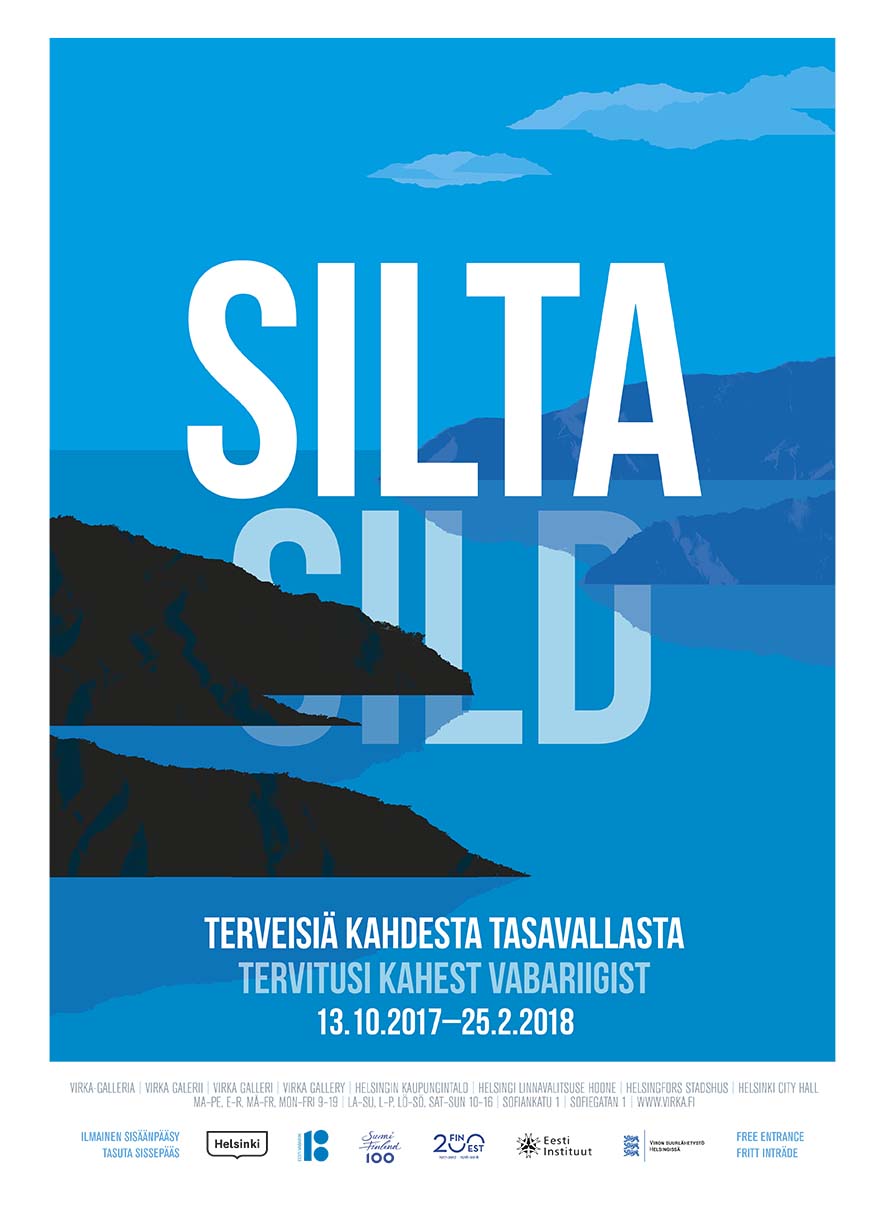 The destinies of Finland and Estonia are intertwined, and the mental and economic connection between the countries has always been remarkable. The Bridge exhibition studies the interaction between Finland and Estonia, national identity and the significance of independence from the perspective of a regular citizen .
The most prominent element of the exhibition is the large Talsinki passenger terminal where the mental, cultural and economic ties of the countries are brought together. Souvenirs, contraband, photographs, stories and film clips make the past come alive.
In addition to the historical section, contemporary art gives a new edge to the exhibition as it not only describes the now but also takes a look into the future. Some of the photographs and video installations selected by Curator Veikko Halmetoja have been made especially for the Bridge exhibition. The contemporary artists featured in the exhibition are Alexei Gordin, Flo Kasearu, Karel Koplimets and Tatjana Muravskaja from Estonia, and Marja Helander, Johanna Ketola, Sepideh Rahaa and Sanni Seppo from Finland.
The Bridge exhibition is a joint production of Virka Gallery, the Estonian Institute in Finland and the Estonian Embassy in Helsinki. The exhibition manuscript was written by Mikko-Olavi Seppälä and the exhibition is curated by Veikko Halmetoja. Two experts, Toomas Hiio from the Estonian War Museum and Kai Lobjakas from the Estonian Museum of Applied Art and Design, participated in creating the exhibition.
The exhibition celebrates the centenaries of both Finland's and Estonia's independence. The dates are only a few months apart. Both countries gained their independence in the wake of the Russian Revolution: Finland on 6 December 1917 and Estonia on 24 February 1918. Estonia re-gained its independence following the collapse of the Soviet Union on 20 August 1991.
The Bridge exhibition is part of the Suomi Finland 100 and Eesti Vabariik 100 programmes.
See the events connected to the exhibition:
https://www.hel.fi/kanslia/virka-fi/tapahtumat/

Curator Veikko Halmetoja and scriptwriter Mikko-Olavi Seppälä discuss the exhibition:
17.01.2018 14:38