Urheilupuisto metro station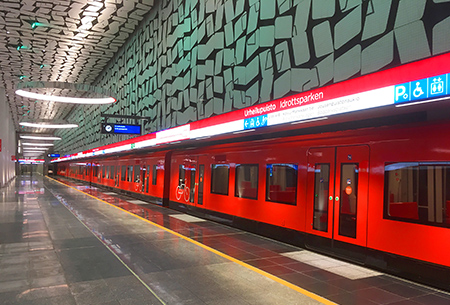 Unlike the other metro stations in Espoo, Urheilupuisto station has not been built into the bedrock, and its themes are energy, motion, youth, strength, growth, and colour. The entrance is located at the western end of the station, along Koivu-Mankkaan tie.
A guide map of the metro station and its local area (PDF)
Street address of the station:
Jousenpuistonkatu 2, 0220 Espoo.