Tapiola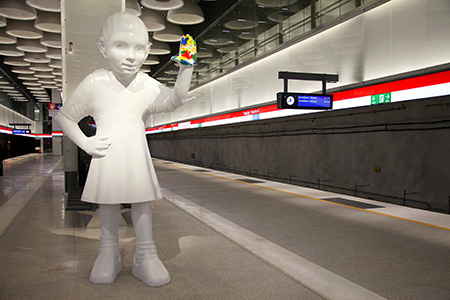 This bright and spacious station is located beneath Merituulentie. The platform area is accessible by an escalator and lifts via the temporary Sammonsilta route at Länsituulenkuja 1–3.
There are a total of 108 light globes in the platform area, which also act as sound absorbers. Tapiola station was designed by Arkkitehtityöhuone Artto Palo Rossi Tikka Architects.
A guide map of the metro station and its local area (PDF)
Street address of the station:
Merituulentie 1, 02100 Espoo.