Niittykumpu metro station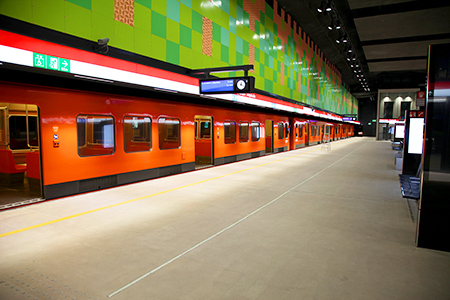 A strong and recognisable identity has been created for the interior of this station. Both side walls of the platform are filled with a work by artist Mari Rantanen, depicting the red rosebay willowherb and green grass, taking inspiration from the station name, which means meadow mound. The station is located at the corner of Merituulentie and Haukilahdenkatu.
The station was designed by Arkkitehtitoimisto HKP Oy architects.
A guide map of the metro station and its local area (PDF)
Street address of the station:
Niittykatu 2, 02200 Espoo.