Lauttasaari metro station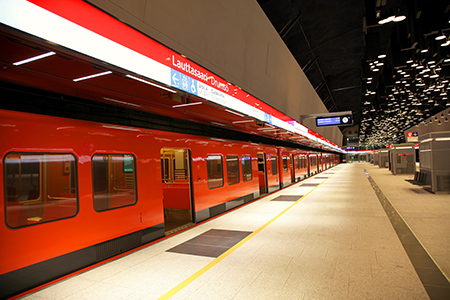 The themes of this new and fresh station are ice and snow, the solid forms of water.
The station was designed by Helin & Co Oy architects.
The main entrance is located next to Lauttis shopping centre, at the junction of Kauppaneuvoksentie (16) and Otavantie (9). Another entrance is located to the east of Lahnalahdenpuisto, at Gyldénintie 2a.
A guide map of the metro station and its local area (PDF)
Street address of the station:
Gyldénintie 2a, 00200 Helsinki