Keilaniemi metro station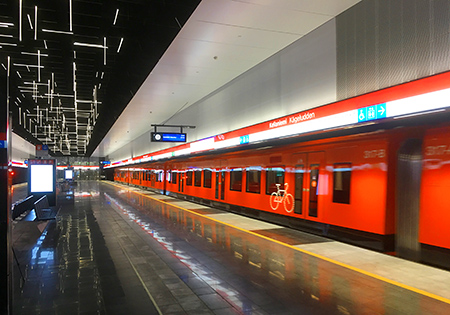 This metro station has two separate entrance buildings: the southern main entrance, and the northern second entrance near the Keilaniementie bend. A work of art consisting of tube lights, designed by artist duo Grönlund&Nisunen, lights up the platform area.
The station was designed by ALA Oy and Esa Piironen Oy architects.
A guide map of the metro station and its local area (PDF)
Street address of the station:
Keilaniementie 3, 02150 Espoo.