Aalto University metro station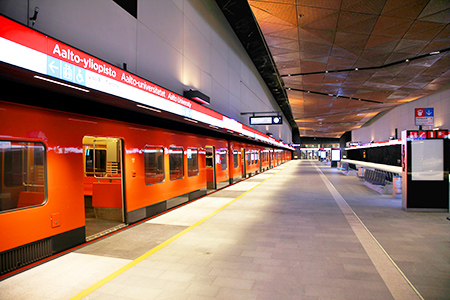 This metro station is located in the middle of the architecturally significant red-brick campus area in Otaniemi.
The station was designed by ALA Oy and Esa Piironen Oy architects.
Aalto University Campus & Real Estate is responsible for the development of services near Aalto University station.
A guide map of the metro station and its local area (PDF)
Street address of the station:
Otaniementie 12, 02150 Espoo.