City Bikes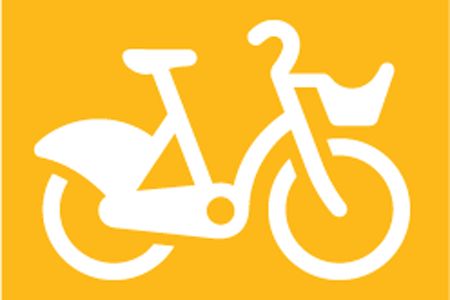 The City of Helsinki aims to increase the share of cycling in city traffic. The introduction of the city bike service in the summer of 2016 supports this objective.

The municipalities of the metropolitan area and HSL have prepared a cycling marketing strategy for 2016–2020. The objective of the strategy is to boost cycling and increase travellers' understanding of each other. For example, cycling is promoted by expanding the Baana network, improving bike parking and by means of city bikes, whose yellow colour is a brand colour used consistently in communications.
To register as a user of the city bike system, visit HSL's website at kaupunkipyorat.hsl.fi/en. A bike can be acquired at a bike station with a cyclist code provided upon registration or with HSL's travel card and a key code. At five stations, a bike can be obtained with a payment card, without registration.
The city bike is a joint-use bike for people travelling in the Helsinki inner city area, both residents and visitors. The city bike system complements the public transport services and generates benefits in terms of travel time and health.
Initially there were 500 city bikes at 50 bike stations. Now, after the expansion, there are about 345 stations and 3,450 bikes in Helsinki and Espoo.
Bikes also in Vantaa
There are 1,000 bikes and about 100 city bike stations in Vantaa. The stations are located in Tikkurila, Aviapolis, Myyrmäki, Kivistö and Koivukylä.
The bikes can be picked up and returned using the HSL card and a mobile app. The Vantaa system is not compatible with the system in Helsinki and Espoo and you cannot mix bikes from the two systems.
For further information

22.11.2020 16:06