Kalenteri uudistui: Tutustuu uuteen, helsinkiläisten kanssa suunniteltuun kalenteriin osoitteessa tapahtumat.hel.fi.
CANCELLED Joulu tulla jollottaa – Nukketeatteri Sampo
Thu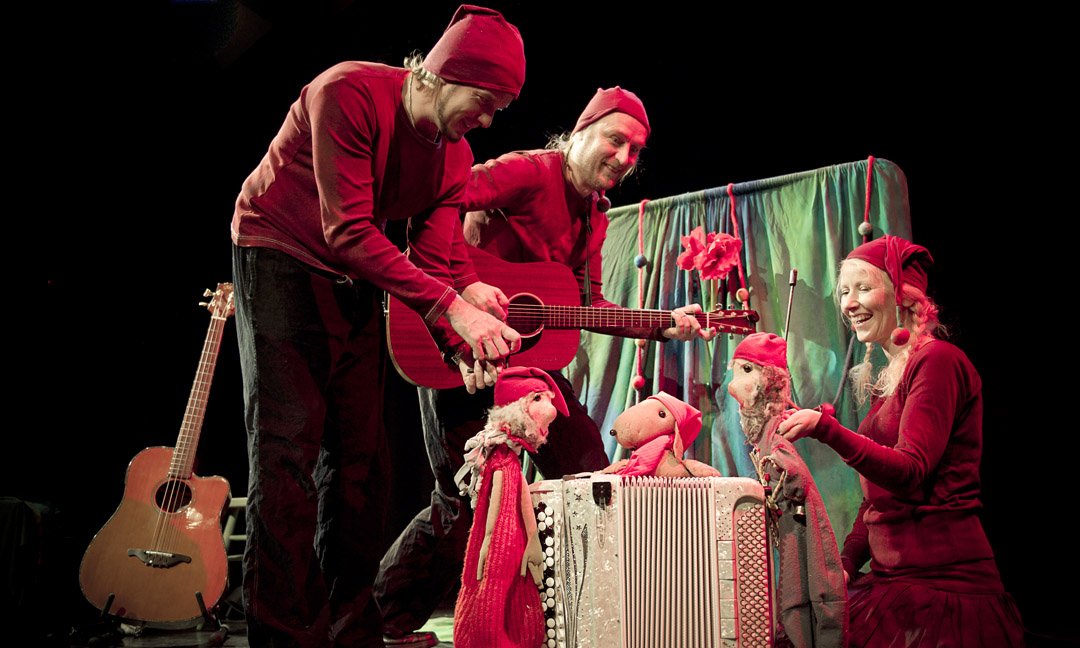 The event has been cancelled due to coronavirus situation, we apologise for the inconvenience.
-------------------------------------------
A christmas concert with puppets, elfs and musicians brings christmas mood to everyone!
Sing along with us and prepare for christmas.
In Finnish. 45 min.
Tickets online: https://nukketeatterisampo.fi
cancelled:
Bändipaja
Partnership house Oulunkylä society house
Avoin bändipaja kaikille ja kaiken ikäisille bändisoitosta kiinnostuneille.
TaaperoPolku
Playground Mellunmäki
Tervetuloa Taaperopolulle! Leikkipuiston liikuntareitti on hauska rata perheen pienimmille lapsille.
Puistopuuhat
Playground Kaunokki
Puistopuuhissa leikitään vaihtuvilla leluilla ja teemoilla ulkona koko puistoaluetta hyödyntäen. Lapsi ja oma aikuinen leikkivät yhdessä turvallisesti.