Kalenteri uudistui: Tutustuu uuteen, helsinkiläisten kanssa suunniteltuun kalenteriin osoitteessa tapahtumat.hel.fi.
Mutaveijarit – Virtual Malmitalo
Sun – Thu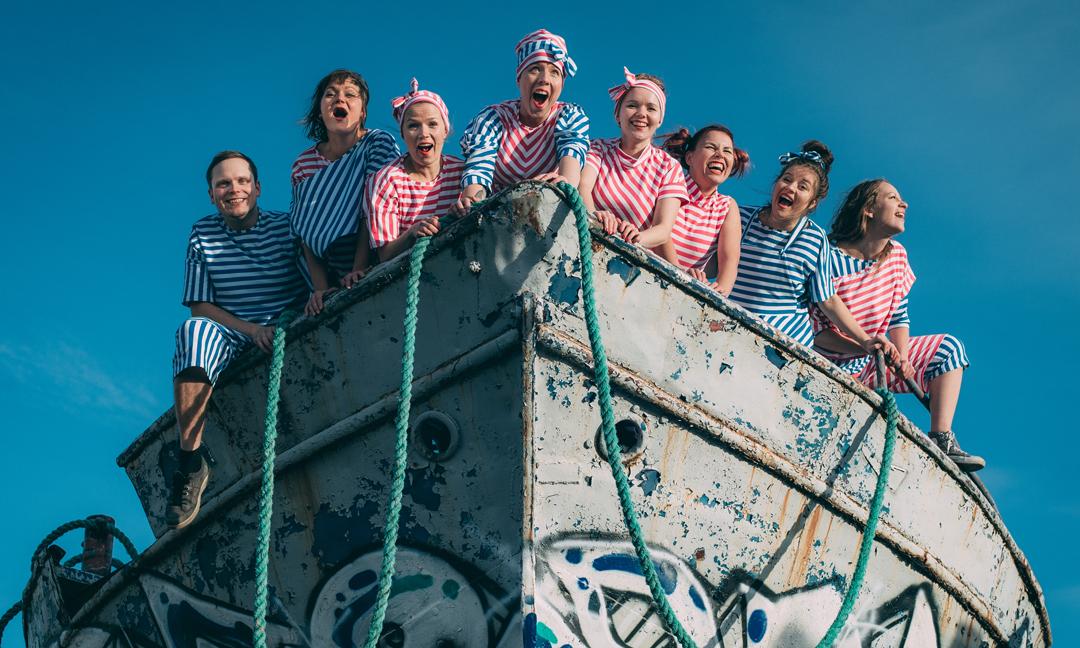 The event moved online due to coronavirus situation.
You can watch the recording of the concert on Helsinki-kanava.
Age recommendation: all ages
Duration: 45 min
Language: Finnish
Event price
Free entrance
Further information
ONLINE Stoa choir
Stoa
Do you enjoy music? Would you like to learn to sing in Finnish, both Finnish and international songs together with others in a relaxed atmosphere? In the Stoa choir you will get acquainted with language and music in a creative environment.
Hölmölän joulu virtuaalisesti
Internet
Jossain päin Suomea sijaitsee pikkuinen Hölmölän kylä. Se näyttää aivan tavalliselta kylältä, mutta kylän touhuja seuratessa huomaa pian
Palloiluallas
Playground Mellunmäki
Tervetuloa leikkipuiston Palloiluallas liikuntahetkeen! Pelailemme erilaisia hauskoja pallopelejä leikkipuiston uima-altaalla.
Puistopuuhat
Playground Kaunokki
Puistopuuhissa leikitään vaihtuvilla leluilla ja teemoilla ulkona koko puistoaluetta hyödyntäen. Lapsi ja oma aikuinen leikkivät yhdessä turvallisesti.