Teatteri QO:n Kaukokaiku – Puppet theatre and short films in a camping trailer
Thu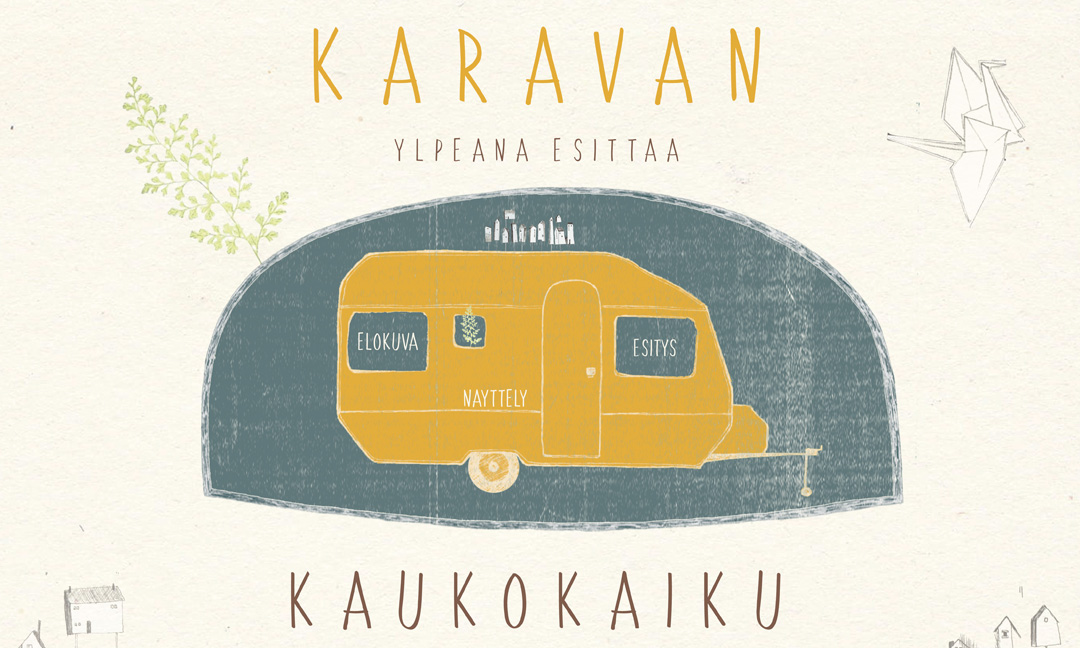 Three days into lockdown, and a world traveller starts clawing at their globe.
Somewhere on the route of the Gulf Stream they find VSKNHA, a forgotten city that lost nearly all of its vowels a long time ago – along with the laws of gravity and logic.

The performance is a veritable cornucopia of imagination created during isolation.
GÖG is an alternate universe located below ground, where items discarded by people go to find solace. The most sensible creature in the chaos-loving GÖG is the young JIIRK, who is forced to rescue GÖG from their best friend EINO the lizard.
The 'Mielen kartasto' exhibition built around a camping trailer consists of installations, a travelling garden and drawings, photographs, recordings and items created and found during the creative process.
The programme is mostly speechless.
Event price
Free entrance
Further information
Kärlek & Anarki: Charter (12+) – Måndagsbio
Vuosaari House
Stories of children in peril are always distressing, but when the cause of their distress is that they've been kidnapped by their own mother, there's an additional layer of warped psychology and disturbing motives involved.
Stadiaiheisia dokkareita
Malmi activity centre
Stadiaiheisia historiallisia lyhytelokuvia Malmin toimintakeskuksen Olohuoneessa.tiistaisin klo 12.30-13.30
Little Mermaid
Helsinki City Theatre
The lovely Disney musical Little Mermaid has been performed at Helsinki City Theatre since 2019 changing the Main Stage into a underwater world.
Taaperotuokio
Maunula Library
Iloinen loru- ja leikkituokio 1-3-vuotiaille lapsille yhdessä vanhemman kanssa.
Luovuus lentoon
Playground Rudolf
Erillaista luovaa toimintaa vaihtuvilla teemoilla. Ilmoittautuminen.