Kalenteri uudistui: Tutustuu uuteen, helsinkiläisten kanssa suunniteltuun kalenteriin osoitteessa tapahtumat.hel.fi.
CANCELLED Open Studio for Toddlers
Tue – 15:30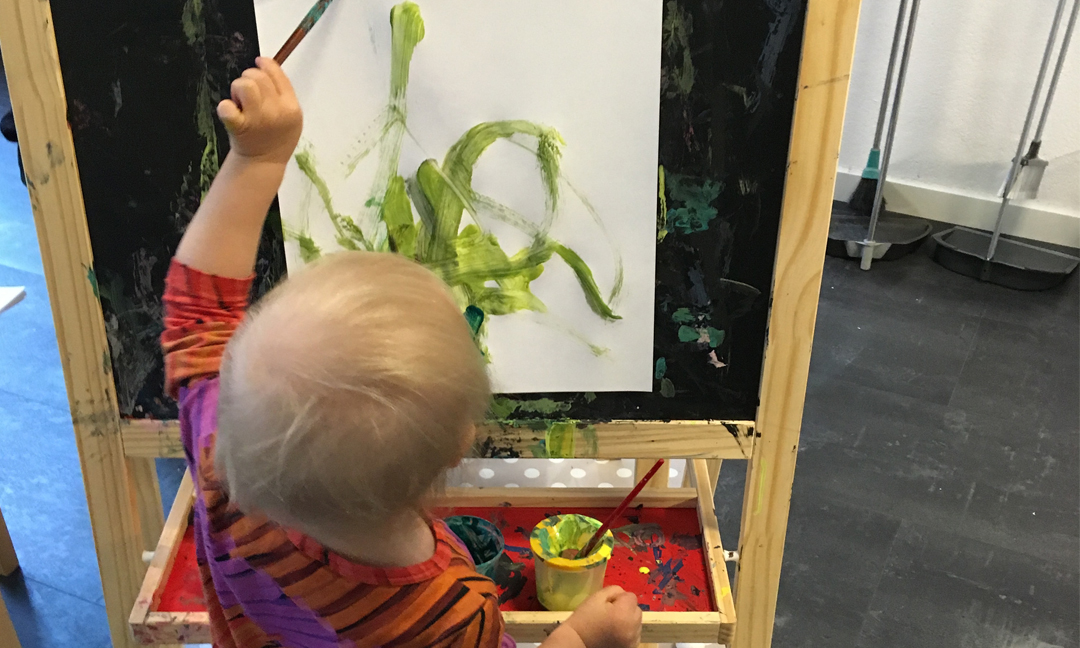 Children will explore, together with their parent, various art materials and techniques placed in different stations.
Painting at easels and sculpting are available always for children to manipulate and develop. The children will move at their own pace exploring weekly changing stations. It is an opportunity for little children to experience artistic creativity, develop social skills with other children. For the caretaker, to strengthen emotional bonding in a playful and creative environment. Drop-in course, no registration needed.
Workshop leader: Eungyung Kim
Attention! Coronavirus situation causes following exemptions.
A registeration form will be collected from participants on site, stating the name, phone number, email address and the number of children participating.

Only one guardian per child/children can participate in the workshop at a time. A total of 8 people in addition to the instructor can operate in the workshop.
If there are many registered attendees, we will limit
participation in the following way:
On tuesdays group 1 13.30-14.30 & group 2 14.30-15.30. Max 8 persons.
On thursdays group 1 10-11 and group 2 11-12. Max 8 persons.
Questions and further information: teemu.savikurki@hel.fi
Event price
Free entrance
Further information
Saunabaarin maskipaja
Community centre Saunabaari
Tule ja tee itse omat kasvomaskisi asukastalo Saunabaarin maskipajassa!
cancelled:
Bändipaja
Partnership house Oulunkylä society house
Avoin bändipaja kaikille ja kaiken ikäisille bändisoitosta kiinnostuneille.