Creativity and Arts (U) – Baby Kino
Fri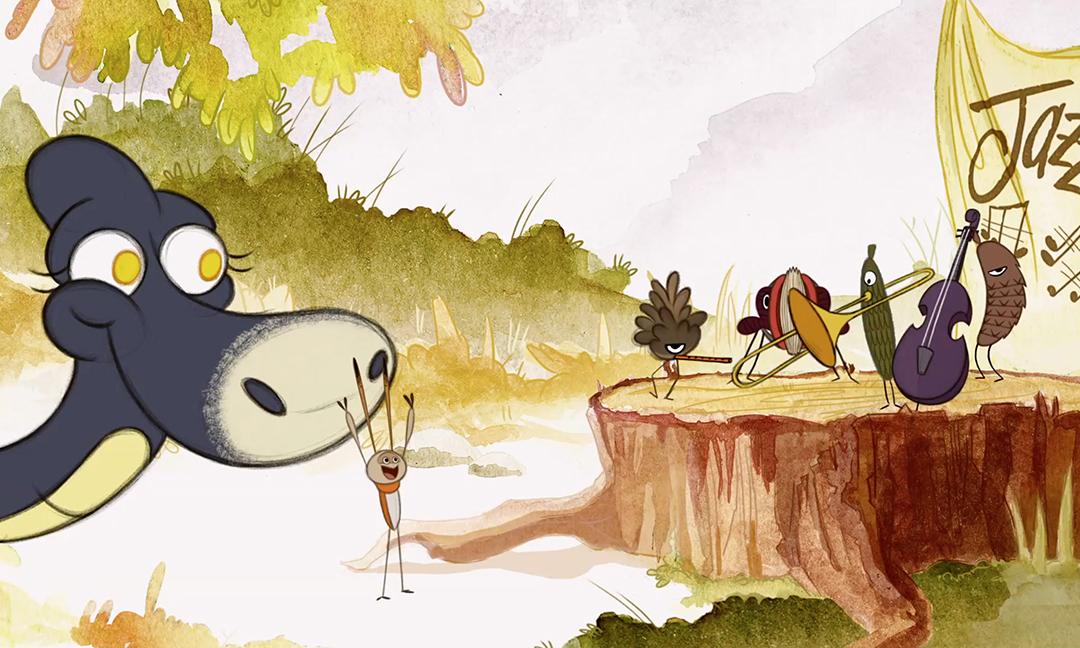 Baby Kino features Finnish and foreign films for young children of 0 to 3–years old.
Baby cinema is intended for mums and dads with small children, grandparents and family day carers. Families are welcome to just drop in or stay for the entire screening. Cosy and comfortable facilities allow nappy-changing, feeding, or napping between the short animations. There is a special theme for every Friday.
The aim is to show young children high-quality films and introduce them gradually to long children's films as seen in cinemas.
Once every month the Baby Kino special show takes over the assembly hall and welcomes daycare centre groups, as well. (Daycare groups, please enroll in advance by emailing annantalo.tuotanto@hel.fi.). The programme for the special shows can be found online for the day in question.
Older children are also welcome!
Language: speechless/Finnish
Autumn's Baby Kino themes:
4.9. Friends and family
11.9. Creativity and arts
25.9. City and society
2.10. Affection and love
16.10. Friends and family
30.10. Adventure, excursion and journey
6.11. Courage and cooperation
20.11. Fantasy
27.11. Creativity and arts
11.12. Nature and the seasons
Event price
Free entrance
Further information
Metsäjätti – Kino Helios
Malmitalo
Metsäjätti (Forest Giant) is based on Miika Nousiainen's successful novel of the same name.
Myyrän seikkailut (S) – Skidikino
Stoa
Tsekkiläisen Zdenek Milerin iloinen pieni Myyrä on jo kauan ollut sekä lasten että aikuisten suursuosikki. Myyrä ystävineen kohtaa monia merkillisiä asioita seikkailuissaan.