Kalenteri uudistui: Tutustuu uuteen, helsinkiläisten kanssa suunniteltuun kalenteriin osoitteessa tapahtumat.hel.fi.
Piste, piste, piste – Monitaiteellinen esitys lapsille, nuorille ja aikuisille
Sat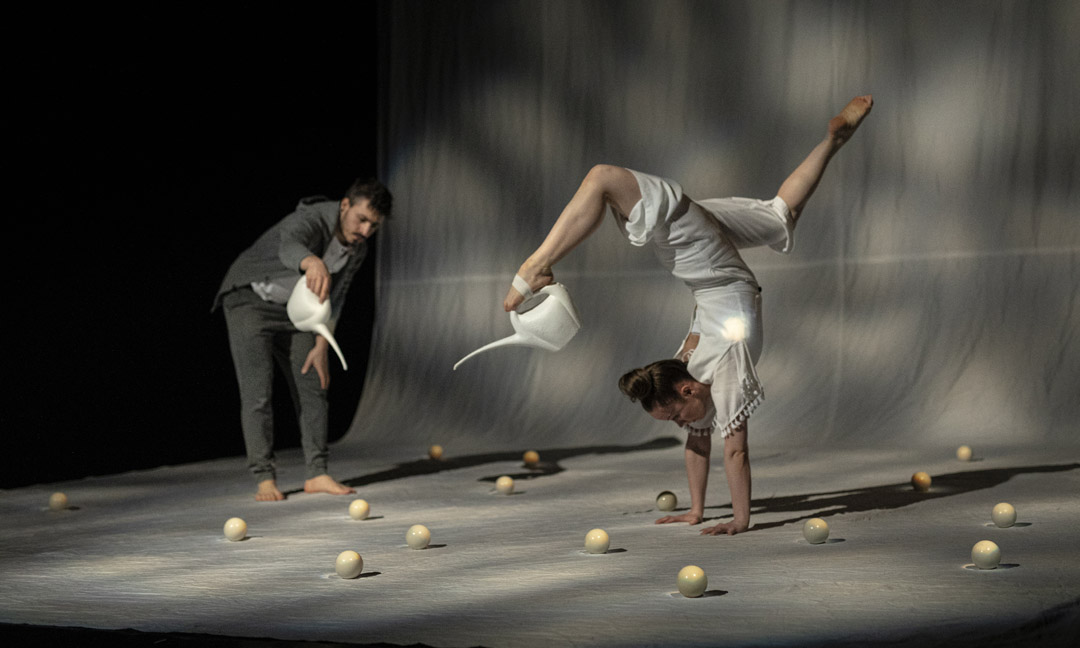 "One day a kid planted three little dots. And they grew into lines…"
Piste, piste, piste, by Mira Ravald and Luis Sartori do Vale, is an interdisciplinary performance combining contemporary circus, dance and visual arts. The performance is a fascinating journey into the world of shapes and creativity, in which a blank white stage transforms into an imaginative universe with the use of old overhead projectors. The work is based on the children's book "Três pontinhos" (three little dots) by the author/illustrator Mario Vale.
Duration including intermission: 45 min
Age recommendation: 5+
Performance is speechless
Performers: Mira Ravald and Luis Sartori do Vale
Light design: Jere Mönkkönen
Music/sound design: Petteri Rajanti