Kalenteri uudistui: Tutustuu uuteen, helsinkiläisten kanssa suunniteltuun kalenteriin osoitteessa tapahtumat.hel.fi.
CANCELLED Opi suomea laulaen – singing workshop
Thu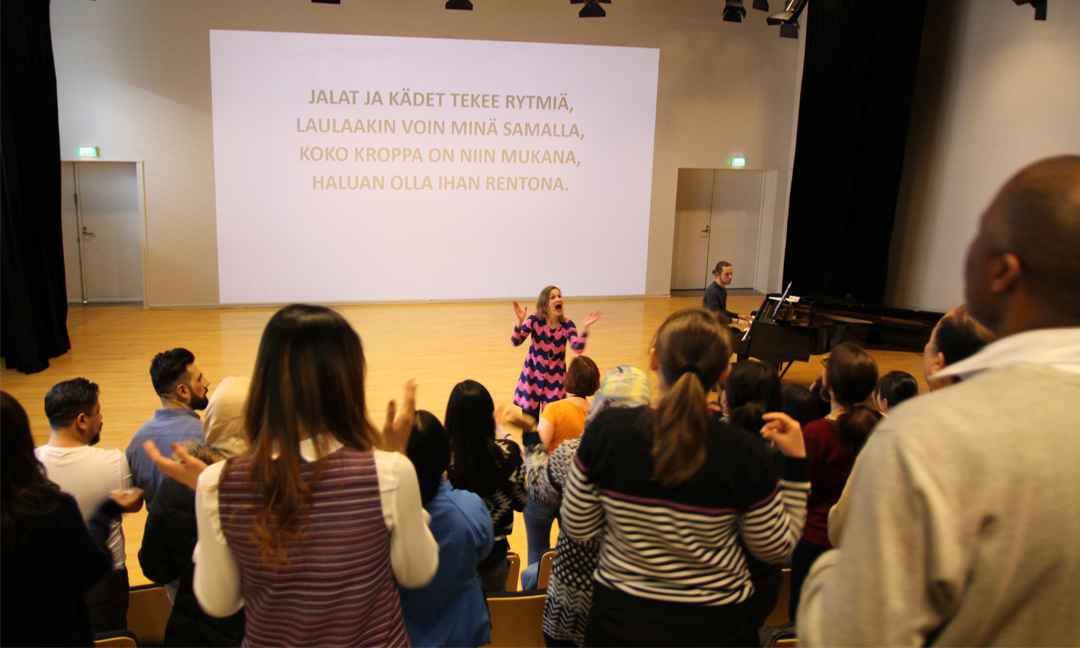 The event has been cancelled due to coronavirus situation, we apologise for the inconvenience.
Are you an immigrant who wishes to learn Finnish? Come and try a fun way of learning that embraces the many opportunities music offers for enhancing learning of the Finnish language.
While singing you will practice e.g. speaking, pronunciation and new words in Finnish. Come and join even though you don`t know much of Finnish yet.
Advance registeration is mandatory to join the workshop.
Questions and advance registeration: sanna.nuutinen@hel.fi
Duration: 80 min
Dates:
thu 22.10. klo 10:00 & 12:00
thu 19.11. klo 10:00 & 12:00
thu 17.12. klo 10:00 (children) & 12:00 (children)
Event price
Free entrance
Further information