Stadin Juhlaorkesteri
Tue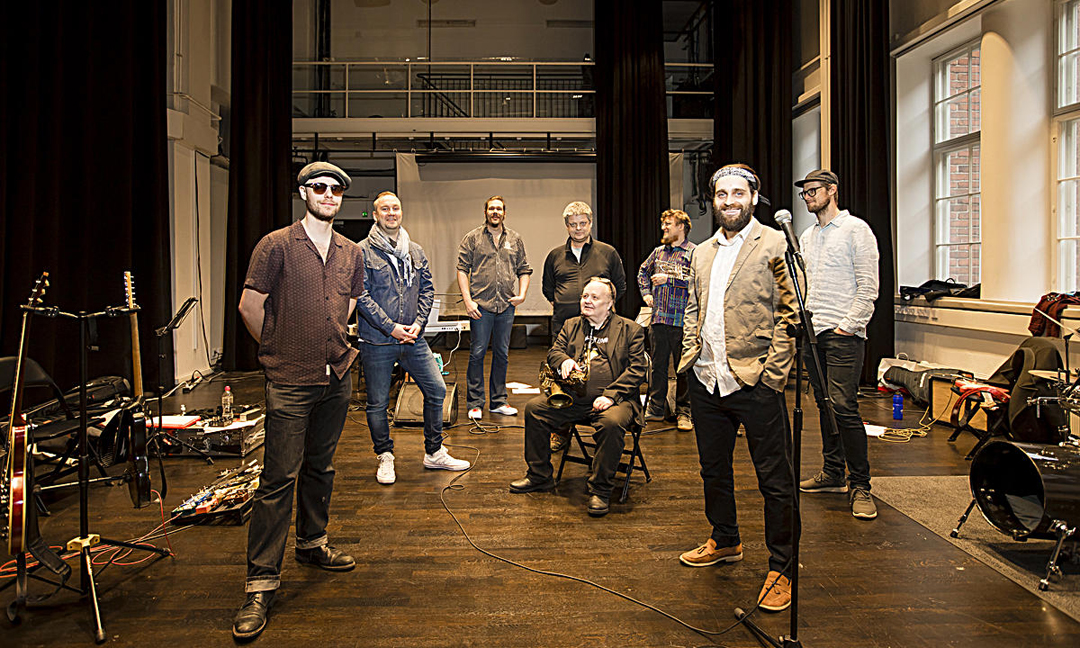 Stadin Juhlaorkesteri keikkailee Annantalolla.
Tämän vuoden orkesteri koostuu timanttisista muusikoista, jotka soittavat tanssittavaa ja sielukasta rytmimusiikkia. Tyylisuuntina lähimpänä ovat soul, blues ja funk. Ohjelmistosta löytyy myös rappia ja jazzia.
Vuoden 2020 Stadin Juhlaorkesterin melodisissa riveissä ovat tänä vuonna:
Julius Heikkilä (orkesterin kapellimestari, kitara), joka toimii yhtyeen tämän vuoden kapellimestarina ja on vaikuttanut rytmimusiikin kentällä mm. seuraavissa yhtyeissä Nicole Willis Banda Palomita, Sound & Fury, Jimi Tenor Band, Marjo Leinonen Huff 'n' Puff, Afrojazz Quintet, Them Bird Things.
Leevi Priha (laulu), jonka muusikon polku alkoi rap-kollektiivi SBB:n kanssa v.2009 Beats and sounds- kilpailun myötä ja on toiminut mm. Oulunkylän Seurahuone Bändin OSB:n solistina (2013-2016) ja Dimjami- yhtyeessä.
Robbie Hill (laulu, kitara) skotlantilainen kitaristi ja laulaja, joka on yksi sukupolvensa lahjakkaimpia bluesin tulkitsijoita.
Eero Savela (trumpetti), joka on soittanut useissa eri kokoonpanoissa mm. Bad Ass Brass Band, Soul Captain Band, the Soul Investigator, Paukkumaissi, Plutonium 74, Aiyekooto & the Afrobeat International, Maradentro, Frankosun & the Family, Atmosfärg, Astro Can Caravan, Peloton. Heikki "Heppi" Keskinen (saksofoni) on tuttu lukusista kokoonpanoista ja levytyksistä muun muassa J.Karjalainen & Mustat lasit, Sleepy Sleepers, Leningrad Cowboys, Pekka Pohjola.
Juuso Kontiola (kosketinsoittimet) on ollut mukana useissa yhtyeissä ja projekteissa. Hänen yhtyeensä Pea Souperin debyyttialbumi julkaistiin joulukuussa 2017.
Ari "Fisu" Kala (basso) on soittanut yhtyeissä kuten Eternal Erection, Veeti Kallio Band, Piirpauke feat. Jukka Tolonen, Faustburger, Danny & Islanders, Adult Nuthouse, Fishmachine.
Tom Nekljudow (rummut) on soittanut lukuisissa kokoonpanoissa 70-luvulta lähtien, joista tunnetuimpia ovat Piirpauke ja Juhani Aaltosen trio.
Event price
Free entrance
Further information
Kaupunkitanssit – Cha cha
Annantalo Arts Centre
Kesästä 2015 alkaen Tanssiteatteri Tsuumi on tanssittanut maksuttomissa paritanssituokioissa, joita on toteutettu pääkaupunkiseudulla vuodesta 2000 saakka.