Kalenteri uudistui: Tutustuu uuteen, helsinkiläisten kanssa suunniteltuun kalenteriin osoitteessa tapahtumat.hel.fi.
CANCELLED Pikkutonttu kiikaroi – Satu Sopanen & Tuttiorkesteri
Sun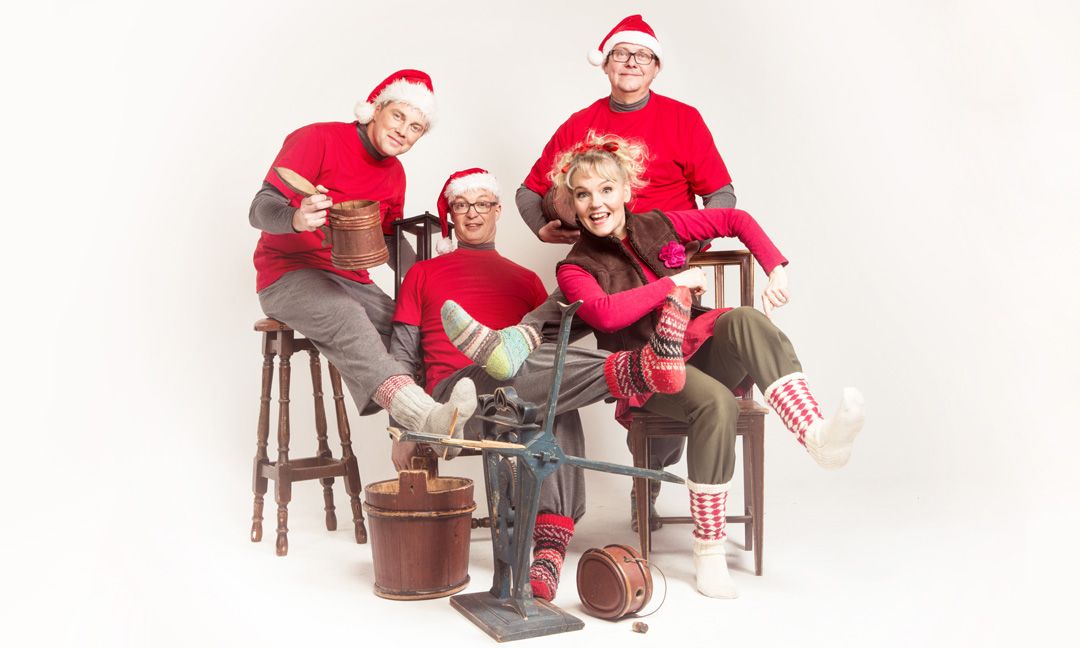 Tickets must be returned before 20.1.2021.
https://web.lippu.fi/palautus/
Tickets can be also sent via post.
Customers can will be compensated by sending the tickets to this address with their personal & bank account information.
Address:
Lippupiste Oy / "NAME" Returns
Kalevantie 2 (B-talo)
33100 Tampere
--------------------------------------
Satu Sopanen and Tuttiorkesteri have been entertaining children with their music for over 30 years.
This year, they are presenting a Christmas story full of music.
Duration: 45 min
Leikkituokio ulkona
Playground Vähätupa
Leikkituokioihin ovat kaikki taaperoikäisistä alkaen tervetulleita! Leikitään, liikutaan, lauletaan, lorutellaan, tutkitaan ja opitaan.
Puistopuuhat
Playground Kaunokki
Puistopuuhissa leikitään vaihtuvilla leluilla ja teemoilla ulkona koko puistoaluetta hyödyntäen. Lapsi ja oma aikuinen leikkivät yhdessä turvallisesti.
Toimintatorstai
Playground Linja
Kaikenikäisille sopiva toiminta- tai leikkituokio vaihtuvin teemoin ulkona. Ei ennakkoilmoittautumista.