Kalenteri uudistui: Tutustuu uuteen, helsinkiläisten kanssa suunniteltuun kalenteriin osoitteessa tapahtumat.hel.fi.
CANCELLED: Mimmi Lehmä ja Varis – Teatteri Hevosenkenkä
Fri – 11:00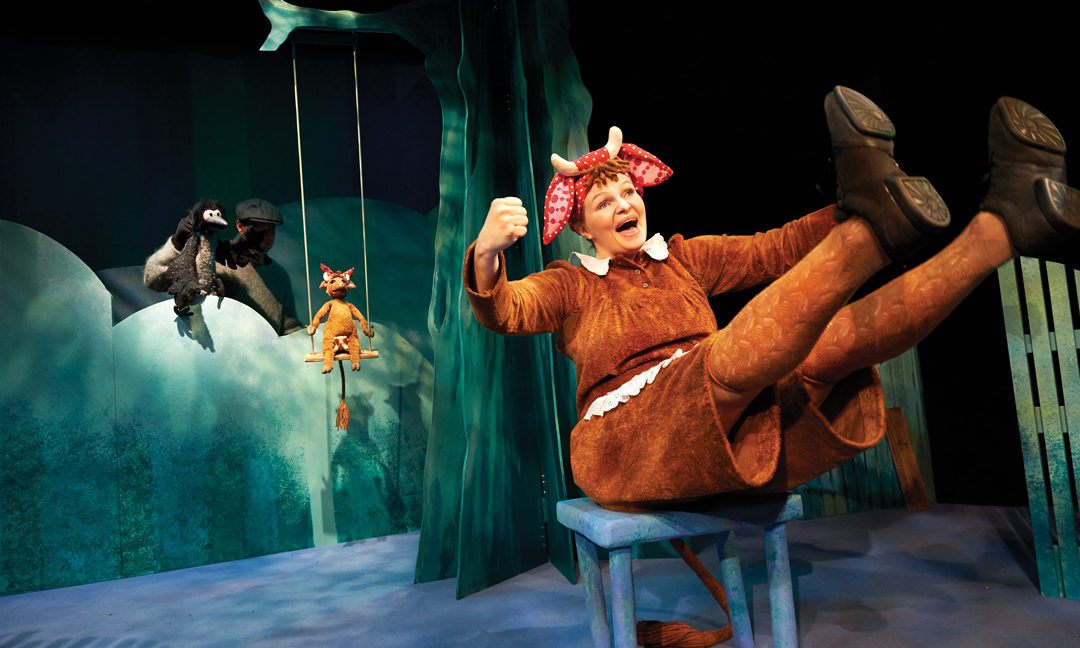 Händelsen har inställt på grund av coronavirus-situationen. Vi ber om ursäkt för besväret.
Ticket returns:
https://web.lippu.fi/palautus
Tickets can be also sent via post.
Customers can will be compensated by sending the tickets to this address with their personal & bank account information:
Address:
Lippupiste Oy / "NAME"
Returns
Kalevantie 2 (B-talo)
33100 Tampere
The happy Mimmi cow meets a craven Crow, and through many adventures together they become fast friends.
This interactive performance, based on a popular children's book, studies the many aspects of friendships.
Duration: 45 min
Language: Finnish
Tickets:
mon-fri mornings 11,50€ / Groups with instructor or teacher 3,50€
mon-fri evenings 14,50€
More information and ticket booking 08:00 - 16:00, 09 4391 220, hevosenkenka@hevosenkenka.fi & http://www.lippu.fi
Event price
11,50/14,50/3,50€
Further information
Peruutettu: Saituri
Vallilan Kansallisteatteri
Esitykset on peruttu 31.1.2021 saakka koronapandemian vuoksi.
Peruutettu: Dosentit
Finnish National Theatre
Juha Jokelan uutuusteos Dosentit on terävä aikalaisdraama akateemisen maailman jännitteistä.
TaaperoPolku
Playground Mellunmäki
Tervetuloa Taaperopolulle! Leikkipuiston liikuntareitti on hauska rata perheen pienimmille lapsille.
Puistopuuhat
Playground Kaunokki
Puistopuuhissa leikitään vaihtuvilla leluilla ja teemoilla ulkona koko puistoaluetta hyödyntäen. Lapsi ja oma aikuinen leikkivät yhdessä turvallisesti.