Planty - a plant shaped image of a human / a human shaped image of a plant – Aww
Tue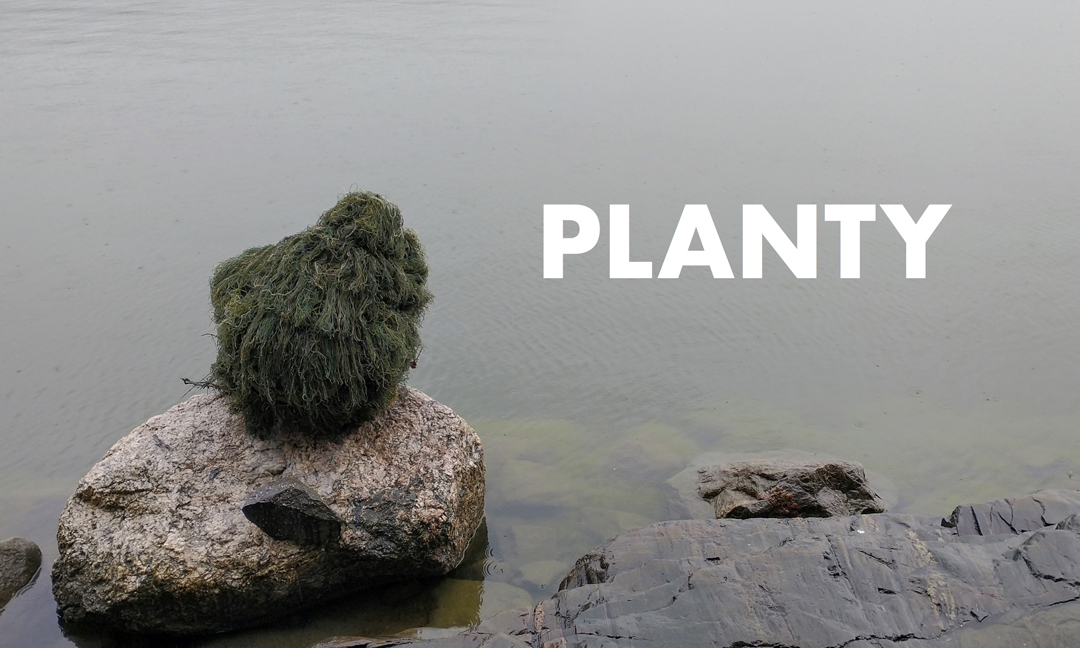 Planty is a performance about the relationship between humans and plants.
The performance explores how human experience of empathy is formed and offers a possibility for the participant to feel empathy towards a plant/other and through that reflect on their own relationship with nature.
Do gore tex, fjällräven or pink glasses help enhance a nature experience, or are wet feet, call of nature and mosquitoes a recipe for the real thing? What about the sighs in the woods - do they arise from the audience or from mother earth? What will happen to Will-human's WAU-forest brand? And is the Scorpions somehow related to this all?
Planty asks whether it is possible for us to experience empathy for someone other than humans or if we just end up endlessly re-creating an image of ourselves instead of creating a genuine connection between different species.
Planty is an outdoor performance that will take place in Meri-Rastila, in June 2020. It's a multisensory nature walk aimed at a small participant group, 12 people at a time. It tickles the viewers' senses by taking them through a world of different scenes and stages.
The duration of the bilingual (Finnish and English) performance is about 2 hours. The performance is free of charge but the registration is binding. In case of an obstacle, please cancel your reservation as soon as possible so that your ticket can be given to the next person in line.
The show has a weather reservation. We will notify you personally in case we need to cancel the performance.
The performance is created by team Aww: Ada Halonen, Anttoni Halonen, Ella Lahdenmäki, Petra Leino, Anders Sundström and Soile Voima.
Showtimes: Wed 10.6. (premiere), Fri 12.6., Sat 13.6. At 7 PM, Sun 14.6. 3 PM, Tue 16.6., Wed 17.6. at 7 PM and Wed 18.6. at 9 AM.
Planty takes place outdoors in Meri-Rastila forest. A more detailed meeting place along with instructions will be sent to the participants a couple of days before the performance. During the performance we will be walking on uneven terrain, in the woods and on trails, make sure to wear suitable footwear and warm and comfortable clothing.
The performance follows the current corona regulations and restrictions.
More information about project fb.me/planty2020 and Instagram: planty_2020
Planty is supported by Arts Promotion Centre Finland, The Finnish Cultural Foundation, Niilo Helanderin säätiö and Samuel Huberin taidesäätiö.
Event price
Free entrance
Further information
Fressin jumpat
Annantalo Arts Centre
Fressi järjestää kesällä puistojumppaa Annantalon pihalla torstaisin klo 18-19 kesä- ja heinäkuun ajan.
Kaupunkitanssit – Bugg
Stoa
Kesästä 2015 alkaen Tanssiteatteri Tsuumi on tanssittanut maksuttomissa paritanssituokioissa, joita on toteutettu pääkaupunkiseudulla vuodesta 2000 saakka.