Suo, guacamole ja Jussi – Tanssiteatteri Tsuumi | A performance on a bus!
Sun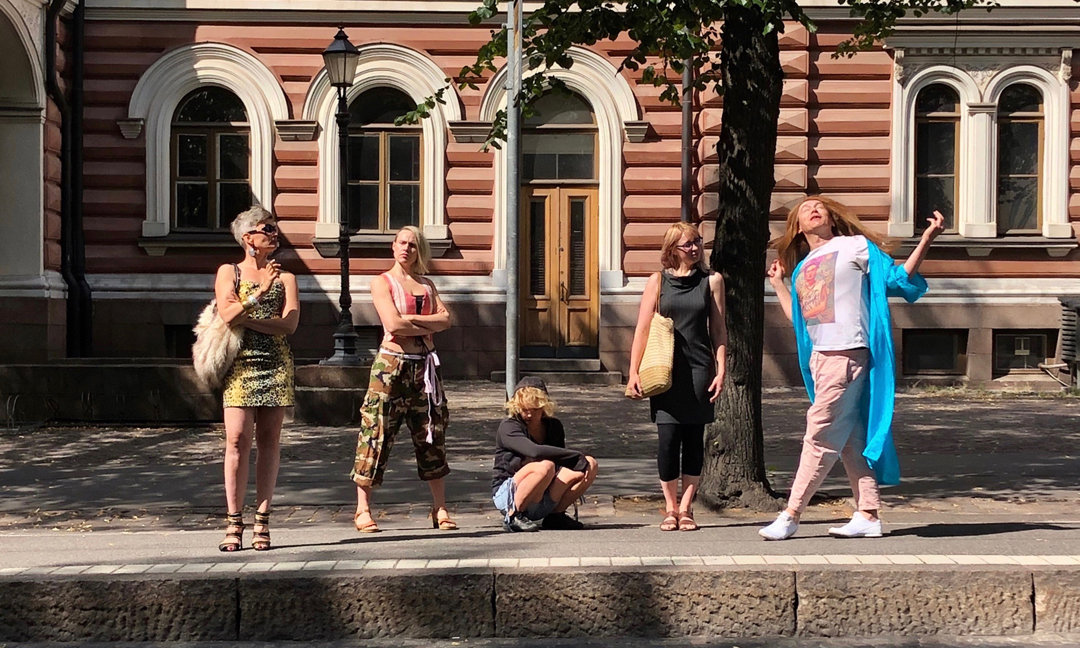 Suo, guacamole ja Jussi is a carnivalistic performance event that takes the audience on a bus trip to the views in Kannelmäki and Tapiola.
Duration: 150 min
Language: Finnish
Not recommended for children under 13 years
Event price
15/12 €
http://www.kanneltalo.fi/en/tickets
Further information
Keskustelu - Conversation
Tallberginkatu 1, Helsinki
Maailmasta ei puutu mielipiteitä eikä tehoja vaan läsnäoloa, henkilökohtaisen paljastavaa ajatusten vaihtoa ja korvia jotka kuuntelevat.
Lonesome George virtually
Internet
Marco Goecke's touching and captivating work for 11 dancers was named after a giant tortoise called Lonesome George from the Galápagos Islands.