Samuli Edelmann & Orkestra Suora Lähetys – CONCERT RESCHEDULED -> Thr. 27.8.2020
Wed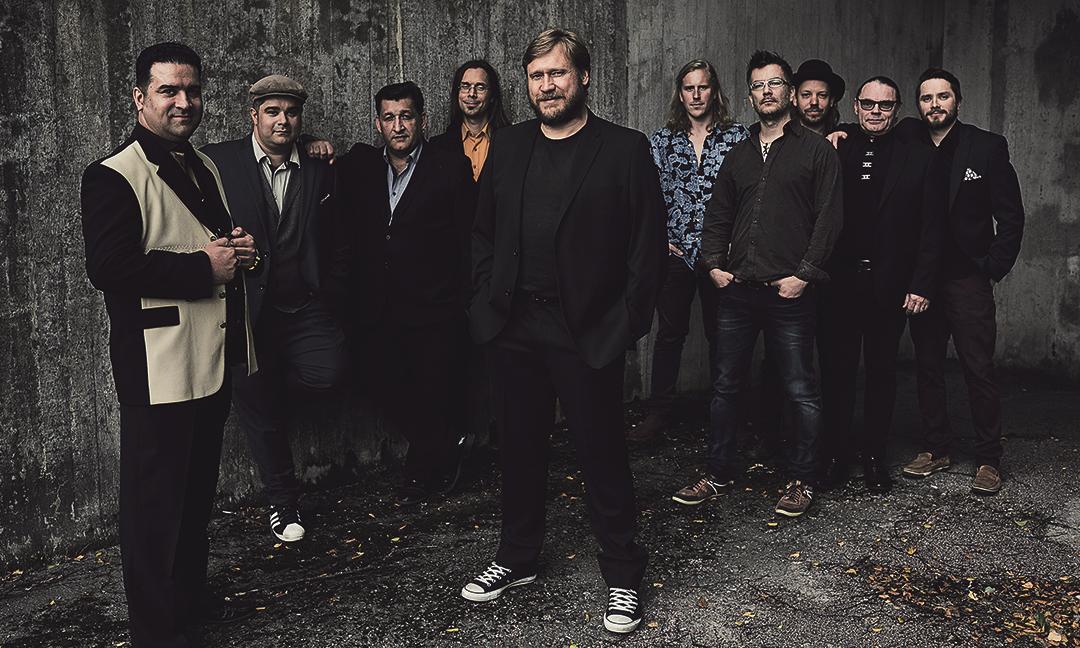 All Savoy Theatre's spring performances are being rescheduled.
Due to developments in the coronavirus situation, all Savoy Theatre events for the period of 13 March – 31 May 2020 are being rescheduled to a later date.
The rescheduled date for Samuli Edelmann & Orkestra Suora Lähetys concert is 27.8.
The tickets that have already been purchased will be valid for the new event date as they are.
The tickets can be returned only after the rescheduled date has been published. Should a rescheduled date be inconvenient for any reason, tickets that have already been paid for can be returned until 14th of April and reimbursed for their full value excluding Lippupiste's service charge.
Tickets can be reimbursed on the following webpage:
https://web.lippu.fi/palautus/
Tickets can also be returned by mail.
Customers may reimburse tickets by returning them with their contact information and relevant bank account information attached to Lippupiste at:
Lippupiste Oy/"Event name" reimbursement
Kalevantie 2 (B-talo)
33100 Tampere
Purchased tickets will be reimbursed for the price of the ticket.
There may be a delay in reimbursing tickets due to a large volume of returns.
**********
Suora Lähetys is the steam engine of modern gypsy music that won over Edelmann's heart the first time he heard the band. Romani rhythms, Balkan music, Morricone, and hip hop. The band's vocal harmonies, violin, mandolin, double bass and wild beat will get you on your feet and moving to the beat!
Mertsi Lindgren, Dimitri Grönfors and Timi Järvivuori, all with a Romani background, founded the band almost 20 years ago and have perfecting the nine-strong band ever since. Musicians from different musical backgrounds give the band a fresh sound.
In the concert, Orkestra Suora Lähetys will play some of Edelmann's greatest hits. At times, however, the singer may take a step back to allow the gospel and popular music inspired band to improvise freely.
Duration approx. 2 h, incl. intermission
Event price
47/37 €, 67€ Premium, lapsi/opisk. 15 €, eläkeläinen/työtön 37 €
Further information
PERUUTETTU: Vauvatreffit
Playground Filpus
Vauvatreffit ovat alle 1-vuotiaiden vanhempien kohtaamispaikka. Lauluhetki 10.30.
Seurahuone Live Stream
Partnership house Oulunkylä society house
Seurahuone Live Stream esittää: Duke & Harry + Oulunkylän Seurahuone Band