Comedy HKI – SHOW RESCHEDULES
Sun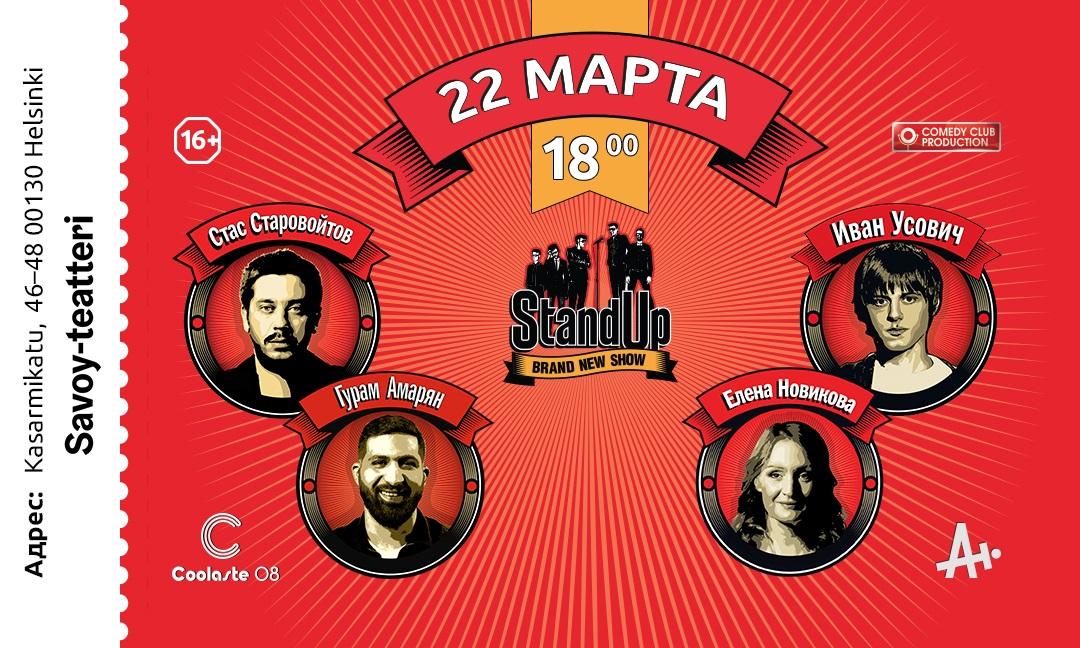 #ComedyHKI show is back to Helsinki! (Тhe event will be held in Russian)
All Savoy Theatre's spring performances are being rescheduled
Due to developments in the coronavirus situation, all Savoy Theatre events for the period of 13 March – 31 May 2020 are being rescheduled to a later date.
Savoy Theatre, in co-operation with its partners, is working to set new dates for the events that were originally set for the spring season.
New dates for all the spring events will be announced in the coming days.
The tickets that have already been purchased will be valid for the new event date as they are.
The tickets can be returned only after the rescheduled date has been published. Should a rescheduled date be inconvenient for any reason, tickets that have already been paid for can be returned until 14th of April and reimbursed for their full value excluding Lippupiste's service charge.
Tickets can be reimbursed on the following webpage:
https://web.lippu.fi/palautus/
Tickets can also be returned by mail.
Customers may reimburse tickets by returning them with their contact information and relevant bank account information attached to Lippupiste at:
Lippupiste Oy/"Event name" reimbursement
Kalevantie 2 (B-talo)
33100 Tampere
Purchased tickets will be reimbursed for the price of the ticket.
There may be a delay in reimbursing tickets due to a large volume of returns.
**********
Meet your favorite Stand Up TV-stars live, in your own city! We're excited to invite you to our second show "Comedy HKI" on the 22nd of March 2020 in The Savoy Theatre.
The guests are expected at 17:00. We start the show at 18:00. Don´t be late!
Duration about 1,5 h, no intermission
Age limit: 16+
Please note that filming/photography is taking place at this event for promotional and archival purposes.
Event price
56,50 / 51,50 / 46,50 €
Further information