The new Kipparikvartetti – CONCERT RESCHEDULED -> Sun 20.9.2020 at 3 pm
Tue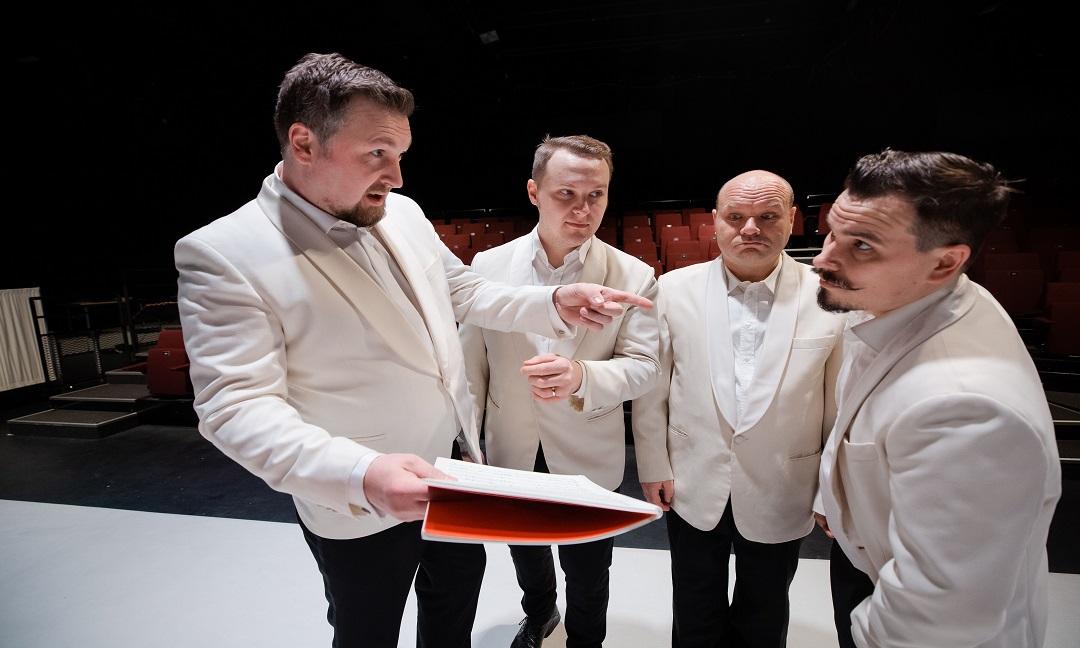 All Savoy Theatre's spring performances are being rescheduled
Due to developments in the coronavirus situation, all Savoy Theatre events for the period of 13 March – 31 May 2020 are being rescheduled to a later date.
The rescheduled date for The new Kipparikvartetti is su 20.9.2020.
The tickets that have already been purchased will be valid for the new event date as they are.
Should a rescheduled date be inconvenient for any reason, tickets that have already been paid for can be returned until 14th of April and reimbursed for their full value excluding Lippupiste's service charge.
Tickets can be reimbursed on the following webpage:
https://web.lippu.fi/palautus/
Tickets can also be returned by mail.
Customers may reimburse tickets by returning them with their contact information and relevant bank account information attached to Lippupiste at:
Lippupiste Oy/"Event name" reimbursement
Kalevantie 2 (B-talo)
33100 Tampere
Purchased tickets will be reimbursed for the price of the ticket.
There may be a delay in reimbursing tickets due to a large volume of returns.
**********
Kipparikvartetti is the story of the foundation and early years of the most successful male quartet in Finland.
The dramatized concert is built around musical and comedy numbers depicting the story of the new quartet members as they follow in the footsteps of their legendary colleagues.
The music of the concert comprises hit songs of the original Kipparikvartetti and music arranged especially for the new quartet.
The new Kipparikvartetti:
Petri and Jouni Bäckström,
Sampo and Tuukka Haapaniemi.
Directed by Reetta Ristimäki.
Pihapuuhat
Playground Laurinniitty
Liikkuen, leikkien ja laulellen
Taaperotreffit Perhetalo Betaniassa
Family House Betania
Perhetaloon ovat kaikki taaperot vanhempineen tervetulleita! Leikitään, liikutaan, lauletaan, lorutellaan, hassutellaan ja opitaan. Ennakkoilmoittautuminen.
Rytmiranta - Musiikkituokio
Playground Arabia
Leikkipuiston musiikkituokioihin ovat kaikki tervetulleita! Lauletaan, musisoidaan ja lorutellaan – rytmi tarttuu varpaisiin ja sormiin.