The new Kipparikvartetti
Tue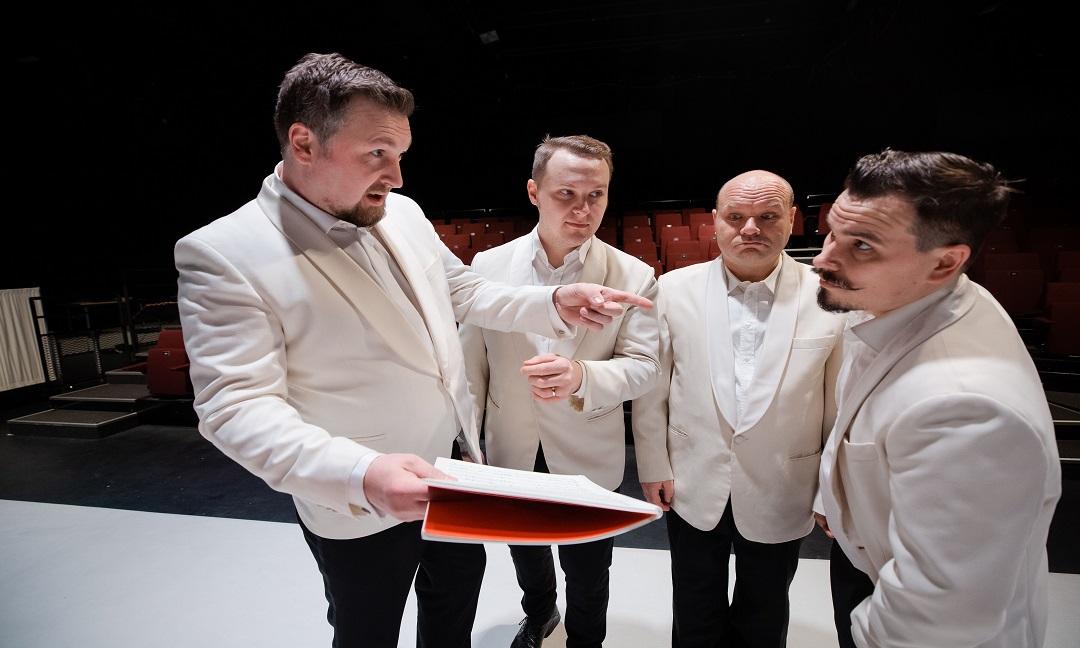 Kipparikvartetti is the story of the foundation and early years of the most successful male quartet in Finland.
The dramatized concert is built around musical and comedy numbers depicting the story of the new quartet members as they follow in the footsteps of their legendary colleagues.
The music of the concert comprises hit songs of the original Kipparikvartetti and music arranged especially for the new quartet.
The new Kipparikvartetti:
Petri and Jouni Bäckström,
Sampo and Tuukka Haapaniemi.
Directed by Reetta Ristimäki.