RESCHEDULED: Helsinki-Cotonou Ensemble
Wed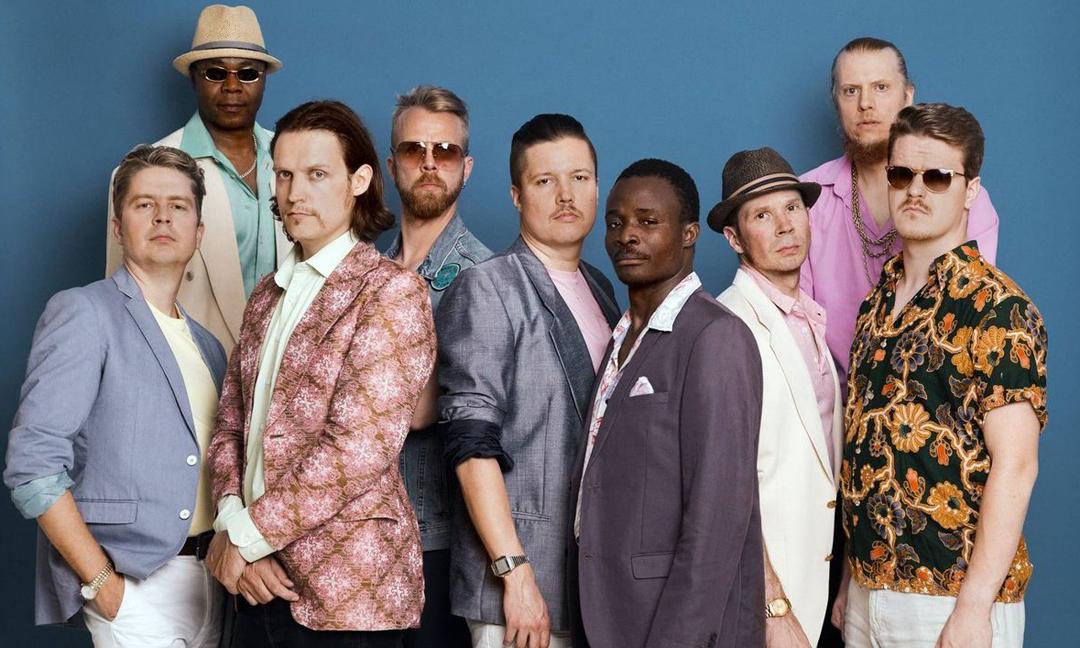 The performance is rescheduled to wednesday 12.5.2021.
The tickets already purchased are valid for the upcoming event as such. For refunds, please contact lippu.fi, more information: https://www.lippu.fi/campaign/info-covid-19/
--------
Helsinki-Cotonou Ensemble is an eight-member band led by Helsinki-based guitarist Janne Halonen and singer Noël Saïzonou from Benin, and their music is a highly danceable mix of traditional Benin rhythms inspired by the Voodoo religion, Afrobeat, jazz and funk.
Event price
15/12 €
http://www.malmitalo.fi/en/tickets
Further information
Little Mermaid
Helsinki City Theatre
The lovely Disney musical Little Mermaid has been performed at Helsinki City Theatre since 2019 changing the Main Stage into a underwater world.
Let It Sound! – New Choral Works
Musiikkitalo - Helsinki Music Centre
The concert presents choral works produced in collaboration by composition students at the Sibelius Academy and master's-degree writing students
Kotipelto & Kupiainen Duo
Konepaja Biergarten
Timo Kotipelto and Matias Kupiainen from Stratovarius are performing at Konepaja Biergarten in Vallila district next September.