Wusheng Company | Trog
Fri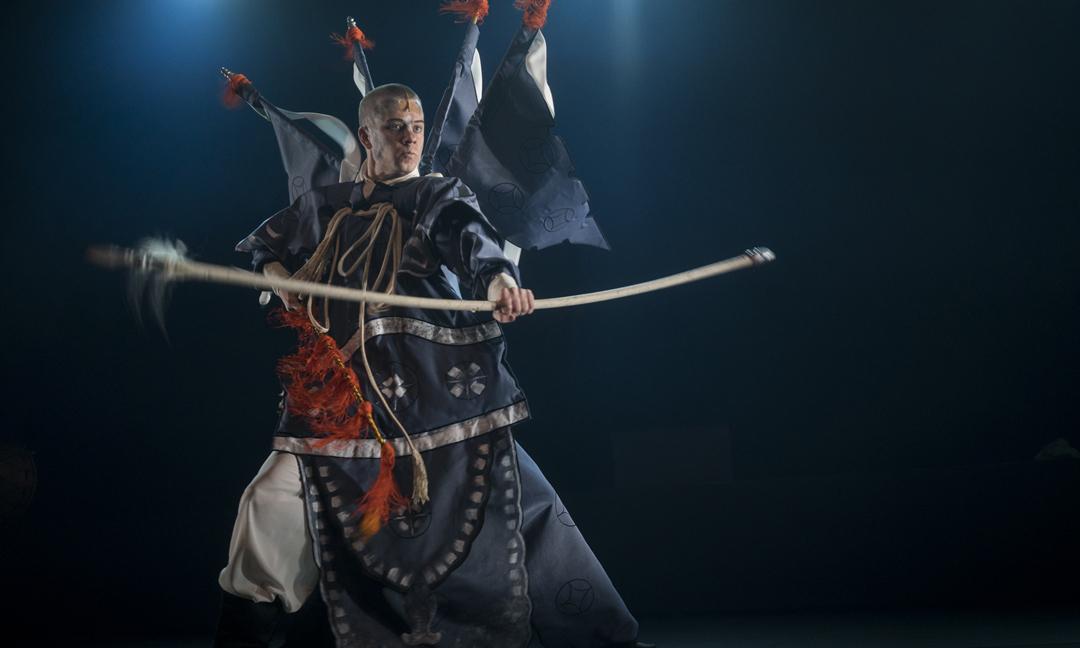 Wusheng Company, founded in 2011, is a physical theatre group using mainly acting and movement techniques based on Peking Opera and combining elements from theatre, dance and circus with live-music.
Trog is a duo-piece with Wusheng Companys artistic director and peking opera specialist Antti Silvennoinen and percussionist Pekka Saarikorpi who combines drumming and body percussion with Silvennoinens expressive and precise martial-like movement.
Trog is based on a short poem written by John Evans (UK) being the first stage version of the text. Vultures from the past won´t leave Trog alone and he gets ambushed. Trog encounters mystical Crystalman and realizes that all he has learned is a mere illusion. Trog is forced to reassemble and rebuild his body. The piece also draws parallels to Silvennoinen´s studies in Chinese Peking Opera. The learning process is very similar to Martial arts, where precision and hard training is essential. There comes a time when one must "kill his master" and start doing one's own mistakes and finding one's own path.
Directed by Antti Silvennoinen
Choreography: Antti Silvennoinen
Dramaturgy: Antti Silvennoinen & Per Ehrström
Original story: John Evans
Performers: Antti Silvennoinen & Pekka Saarikorpi
Voice actor: Jonathan Hutchings
Music and sound design: Pekka Saarikorpi
Light design: Joonas Tikkanen
Costumes: Antti Silvennoinen & Annika Saloranta
Song: Trad. melody arranged and played by Markus Rantanen
Duration: approx. 50 min
Language: English and Finnish
Event price
15/12 €
http://www.kanneltalo.fi/en/tickets
Further information
NIA-tanssitunti
Annantalo Arts Centre
Nia® on kokonaisvaltainen liikuntamuoto, jossa tärkeää on oman kehon kuuntelu.