30%OFF (Premiere) – Mirva Mäkinen
Wed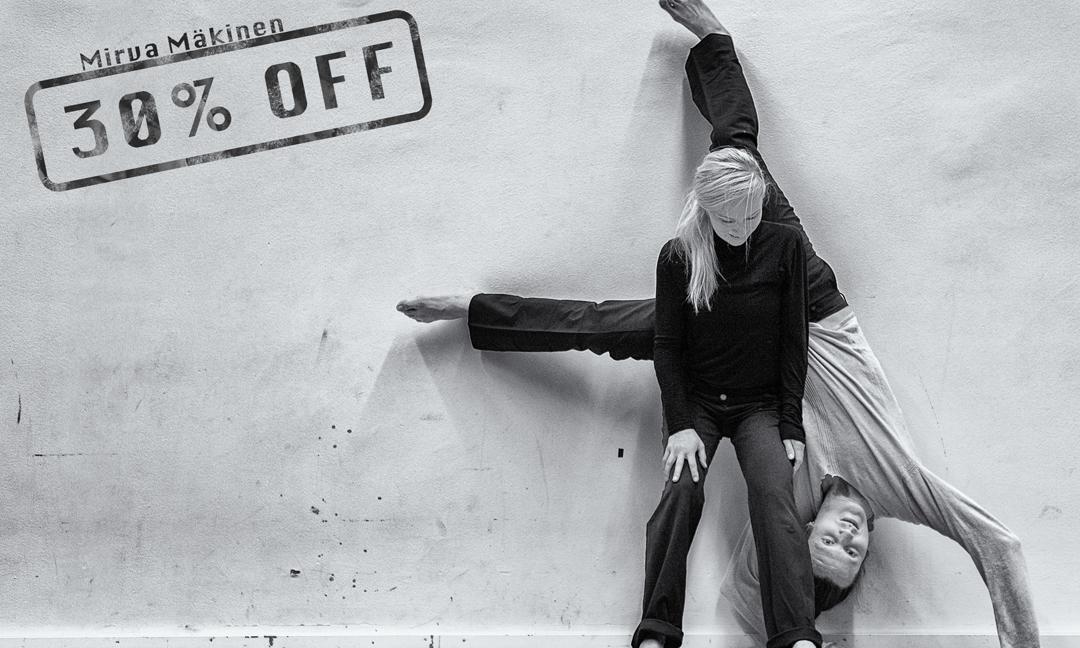 The multi-disciplinary piece 30%OFF combines video art, projection, sound installation, dance, music, and physical acting.
Choreographer & director: Mirva Mäkinen & Tuomas Juntunen
Dancers: Otto Akkanen ja Mirva Mäkinen
Cello: Sergio Castrillon
Audio engineer: Jaakko Autio
Video art: Kim Saarinen
Dancers from Kallio Upper Secondary School: 
Amrane Viivi, Eronen Oona, Eskelinen Aurora, Iho Kaisa, Katila Aino, Kemppi Rosa, Kristleifsdóttir Ronja, Lätti Kerttu, Mikkola Milla, Nikkarinen Vilma, Oosi Laura, Paatso Sanni, Pääskysaari Ada, Pösö Livi, Saari Martta, Saraste Kerttu, Tarkka Nelli, Utter Anni, Yliluoma Nilla
Lighting design: Johan Karlstedt
Duration: approx. 1 h
Age recommendation: 10+ years
Satutuokiot
Kannelmäki Library
Kirjaston satutuokiossa pääset mukaan satuseikkailuun!