Sanna Pelliccioni | Minna! – Illustrations from a children's book on Minna Canth
Mon – Fri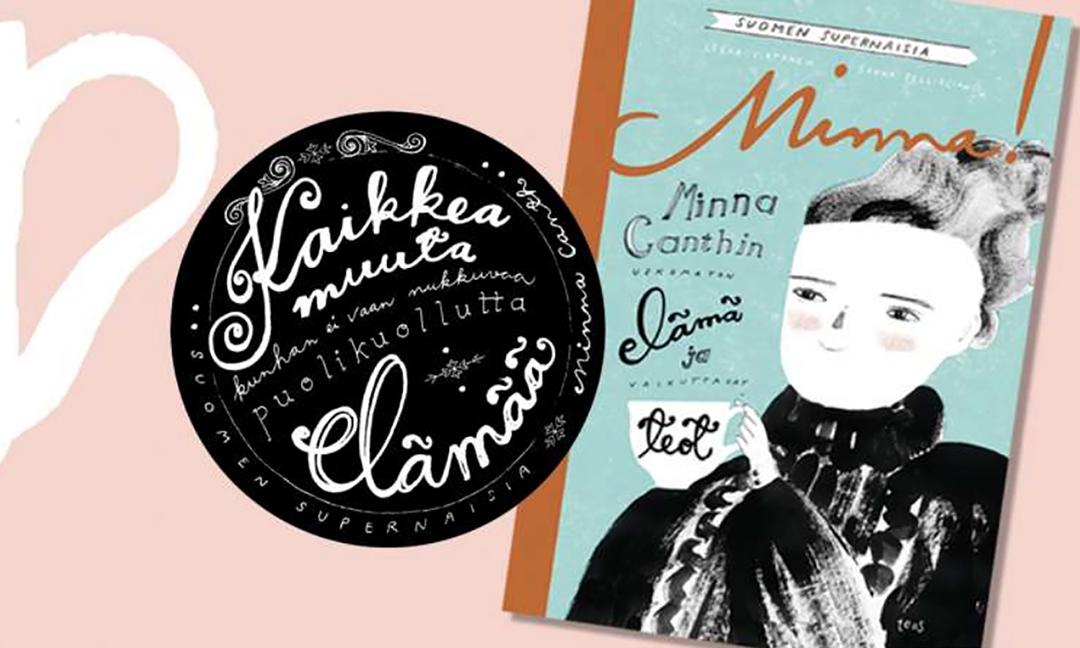 The children's non-fiction book Minna! written by Leena Virtanen and illustrated by Sanna Pelliccioni, is the first biography of a Finnish woman, directed at children.
The exhibition consists of illustrations and texts from the book "Minna! – Minna Canthin uskomaton elämä ja vaikuttavat teot" and questions which get the children to participate.
Age recommendation: 6–12 years
Event price
Free entrance
Further information
Kumppanuustalo Hannan taidemeditaatio
Hanna Community Centre
Tervetuloa taidemeditaatioihin perjantaisin, alkaen 5.6 klo 12-13.30. Tunnit pidetään 5.6- 17.7, (poikkeuksena 19.6, jolloin tuntia ei ole).
ThreeQueerTree
Kalleria
ThreeQueerTree is a queer-themed group exhibition from three artists; Fel Kod, Susi Kankare and Jäämyrsky.
Skate Camp 2020
Eläintarhan skeittipuisto (Micropolis skeittipuisto)
Skate camps for kids will be held in Helsinki next summer. The main place will be Eläintarha Skate Park, but there will be visits for other skate parks, too.
Luontoretki Pihlajasaareen 6.7 klo 10
Hanna Community Centre
Tervetuloa Luontoretkelle upeaan Pihlajasaareen maanantaina 6.7 klo 10. Lähtö Kumppanuustalo Hannasta (Sturenkatu 12). Ennakkoilmoittautumiset!