Open Studio for Toddlers – Avoin studio taaperoille -työpajat
Tue – 15:30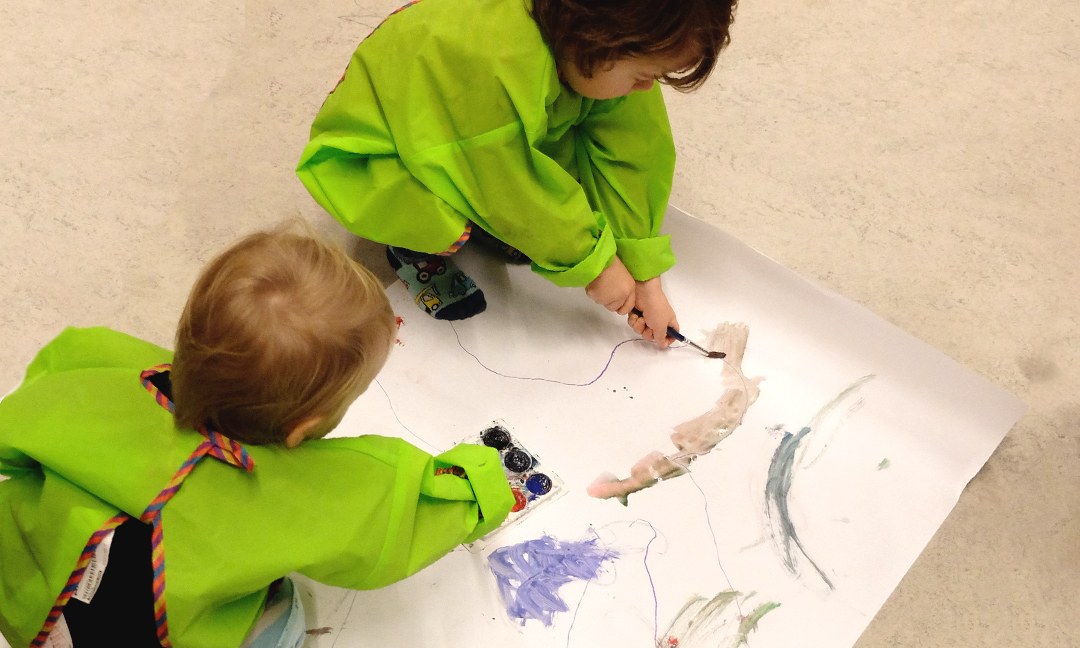 Children will come with a caretaker and together they will explore various art materials and techniques placed in different stations.
Painting at easels and sculpting are available always for children to manipulate and develop. The children will move at their own pace exploring weekly changing stations.
It is an opportunity for little children to experience artistic creativity, develop social skills with other children. For the caretaker, to strengthen emotional bonding in a playful and creative environment.
Drop-in course, no registration needed.
Workshop leader: Eungyung Kim
We are talking in English and Finnish.
Workshops are best for children aged 1,5–3 years old.
This is a recurring event:
Event price
Free entrance
Further information