Jakomäki Library

View larger map
Address:
Jakomäenpolku 3
00770 Helsinki
Postal address:
Jakomäki Library, P.O. Box 77455, 00099 HELSINGIN KAUPUNKI

Telephone: +358 9 310 85077
Fax: +358 9 310 85977
E-mail: jakomaen_kirjasto@hel.fi

Opening hours:
open Mon-Thu 09-20, Fri 09-16, Sat 10-16, closed Sun
Opening hours


Home pages »

Social media:
Facebook

Operated by:
Culture and Leisure Division, Culture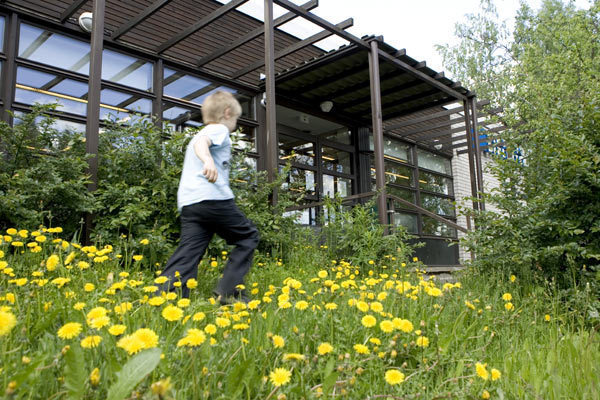 Accessibility
The route to the main entrance

The route to the entrance is smooth and sufficiently wide and illuminated and it uses movement-guiding surface material.
There is a steep slope on the passage.
The passage has at least 4 steps with handrails on both sides.
The route has a ramp over 6 m long without an intermediate landing.
The main entrance

The entrance stands out clearly. There is a canopy above the entrance.
The doors connected to the entrance stand out clearly. The door is heavy or otherwise hard to open.
The entrance has thresholds over 2 cm high.
In the facility

The customer service point is on the same floor as the entrance.
The customer service point has thresholds over 2 cm high.
The doors in the customer service point are hard to perceive.
The waiting room of the customer service point has no queue number system. The customers wait standing up.
Suomeksi » | På svenska » | In English