The Winter Garden

View larger map
Address:
Hammarskjöldintie 1 A
00250 Helsinki
Telephone: +358 9 310 39985
E-mail: stara.talvipuutarha@hel.fi

Opening hours:
Valid for the time being:
- Mon-Thu 10.00-16.00
- Fri - Closed
- Sat-Sun 10.00-16.00
Closed on fridays

Description:
No matter what season it is, the elaborate oasis of exotic plants invites you to take a tour of the greenery. In addition to the plants, the splashing barbels in the pools delight visitors. In the summertime and even in the autumn, a passer-by can admire the marvellous Rose Garden in front of the Winter Garden.

Home pages »

Operated by:
Urban Environment Division, Buildings and public areas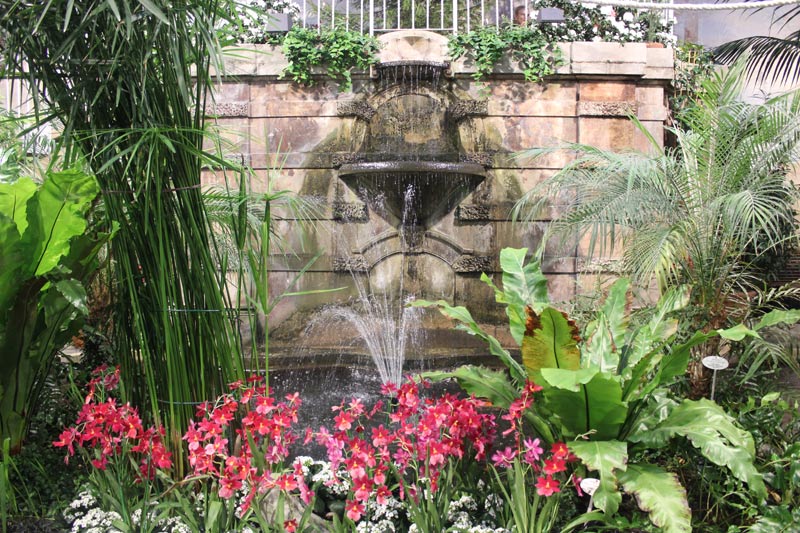 Accessibility
The route to the main entrance

The route to the entrance is smooth and sufficiently wide and illuminated and it uses movement-guiding surface material.
The main entrance

The entrance stands out clearly and is illuminated.
The doors connected to the entrance stand out clearly. Outside the door there is sufficient room for moving e.g. with a wheelchair. The door opens easily manually.
In the facility

The customer service point is on the same floor as the entrance.
The customer service point has directions to the different facilities.
The doors in the customer service point stand out clearly.
The customer service point has an accessible toilet on the same floor.
Suomeksi » | På svenska » | In English