After-school activities / Käpylä Comprehensive School, Lower and Upper Stages / Kalervonkatu / POY, Education Division

View larger map
Address:
Mäkelänkatu 84
00610 Helsinki
Telephone: +358 50 402 5911
E-mail: jari.pykalainen@hel.fi

Opening hours:
Valid for the time being:
- Mon-Fri until 17.00


Description:
These after-school activities are for pupils with special needs.

Other contact information:
Jari Pykäläinen
+358 9 310 62593, +358 50 344 5755
jari.pykalainen@hel.fi

Operated by:
Education Division, Basic education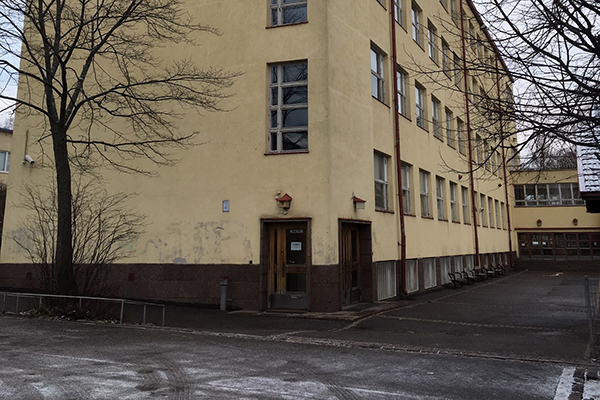 Accessibility
The route to the main entrance

The pick-up and drop-off area is located in the vicinity of the entrance, giving easy access to the pavement.
The route to the entrance is smooth and sufficiently wide.
The main entrance

The entrance stands out clearly and is illuminated.
In connection with the entrance, there are at least 4 steps with handrails on one side.
The doors connected to the entrance stand out clearly. The door is heavy or otherwise hard to open.
In the facility

The customer service point is located on floor -1.
The doors in the facility stand out clearly.
Suomeksi » | På svenska » | In English