Latokartano sports hall / Gym

View larger map
Address:
Agronominkatu 26
00790 Helsinki
Telephone: +358 9 310 87756


Opening hours:
Opening hours

Mon - Fri 7.00 - 21.00
Sat, Sun 8.00 - 21.00

Charges:
Adults
- one visit €3.50
- 10 visits or 1 month €28
- season card €84 (4 month)

Children (15-17 y/o) and Others
- one visit €2
- 10 visits or 1 month €16
- season card €48

- personal customer card (10 visits, 1 month or season card) €4


Description:
Sports Services also has 12 gyms and five weight-training halls in Helsinki.

Other contact information:
facility supervisors
+358 9 310 87756

Sports Supervisors
+358 9 310 87755

Web sites:
Definitions for the price groups , Chargeable customer cards contract terms , Regulations and instructions

Further information:
Other info: Entrance by access car, the age limit for the gym is 15 in order to ensure general safety, small children are not permitted in gyms for their own safety, indoor exercise clothes and shoes must be worn in the gym.

Operated by:
Culture and Leisure Division, Sports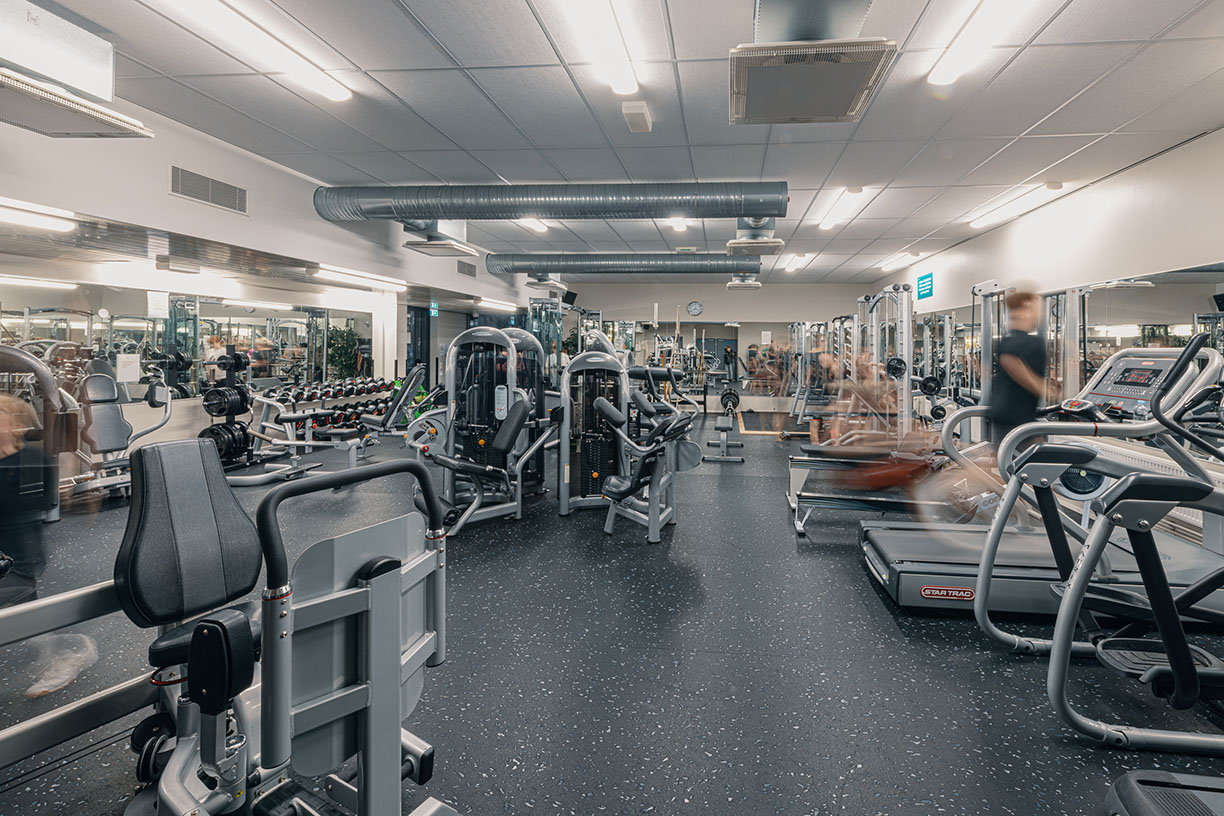 Accessibility
The route to the main entrance

The 5 accessible parking spaces are located outdoors over 10 m from the entrance. The width of the parking spaces is at least 3.6 m.
The route to the entrance is smooth and sufficiently wide and illuminated.
The main entrance

The entrance is hard to perceive but illuminated
The doors connected to the entrance stand out clearly. Outside the door there is sufficient room for moving e.g. with a wheelchair. The door opens easily manually.
The entrance has thresholds over 2 cm high.
In the facility

The entrance, sports facilities and dressing rooms are located on the same floor.
The service point has directions to the different facilities.
There is an accessible toilet in the lobby or nearby public area.
The customer service/cashier's desk can be found easily. The desk is accessible to customers sitting down or standing.
Dressing room, shower room and sauna

The facility does not have an accessible dressing room. The men's/women's dressing rooms must be used instead. The door of the dressing room opens easily manually.
The dressing room has sufficient room for a wheelchair and assistant. Good illumination and clear contrasts facilitate spatial perception. There are lockers in the dressing room.
The shower room is connected to the men's/women's dressing room. There is no separate door to the shower room.
The facility does not have a sauna.
Sports facilities

The door of the gym opens easily by hand. Unobstructed mobility with a wheelchair or other aids is not possible in the gym. The equipment is within everyone's reach (storage height 0.8-1.2 m).
The gym equipment are highlighted from the floor with contrast. There is glare in the gym.
Suomeksi » | På svenska » | In English