Afternoon activities / Finnish-Russian School, Republic of Finland / Finnish-Russian School

View larger map
Address:
Kaarelankuja 2b
00430 Helsinki
Telephone: +358 29 533 2403
E-mail: katri.barannik-tolvanen@svk-edu.fi

Opening hours:
open Mon-Fri until 17 o'clock


Home pages »

Other contact information:
Regional coordinator
Anni Löppönen
+358 9 310 82249, +358 40 531 9718
anni.lopponen@hel.fi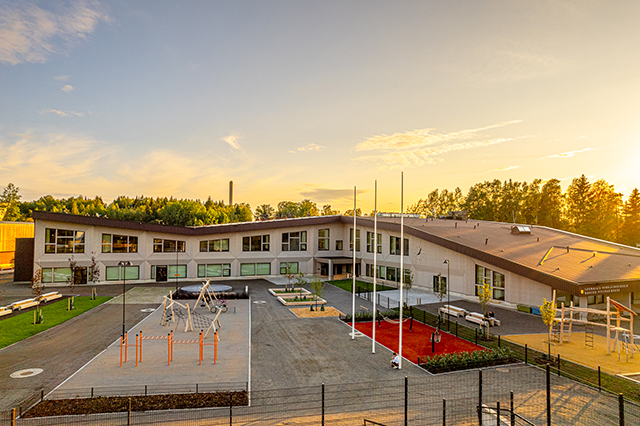 Accessibility
The route to the main entrance

The 2 accessible parking spaces are located outdoors over 10 m from the entrance. The width of the parking spaces is at least 3.6 m.
The route to the entrance is guided, smooth and sufficiently wide and illuminated.
The main entrance

The entrance stands out clearly and is illuminated. There is a canopy above the entrance.
The doors connected to the entrance stand out clearly and the glass doors have contrast markings. Outside the door there is sufficient room for moving e.g. with a wheelchair. The door opens automatically with a button.
In the facility

The customer service point is located on the same floor as the entrance.
The facility has a wheelchair lift.
The doors in the facility stand out clearly. The glass doors have contrast markings.
The facility has an accessible toilet.
There is a second accessible toilet on floor 2.
There is a third accessible toilet on floor 2.
The service point has a fixed induction loop in the customer service desk, lecture room, auditorium, assembly hall, gym.
Suomeksi » | På svenska » | In English