Iltapäivätoiminta / Toivolan koulu, Kasvatuksen ja koulutuksen toimiala

View larger map
Address:
Mikkolankuja 3
00680 Helsinki
Telephone: +358 9 310 53250
E-mail: tiina.ytembengatcha@hel.fi

Opening hours:
Valid for the time being:
- Mon-Fri until 16.00


Other contact information:
Regional coordinator
Tiina Ytembe Ngatcha
+358 9 310 82249, +358 40 531 9718
tiina.ytembengatcha@hel.fi

Operated by:
Education Division, Basic education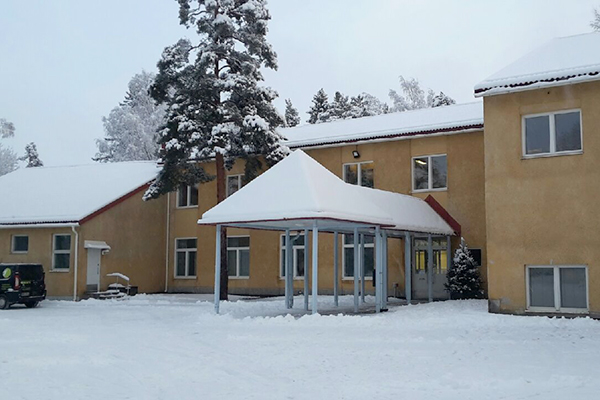 Accessibility
The route to the main entrance

The pick-up and drop-off area is located in the vicinity of the entrance, giving easy access to the pavement.
The route to the entrance is guided, smooth and sufficiently wide and illuminated.
The main entrance

The entrance stands out clearly and is illuminated. There is a canopy above the entrance.
The entrance has a wheelchair lift.
The doors connected to the entrance are hard to perceive. The door requires the use of a door phone and is heavy.
The entrance has thresholds over 2 cm high.
The foyer is cramped.
In the facility

The customer service point has 2 floors.
For moving around, there is a lift, which can hold a wheelchair; the door opens automatically. The floor numbers in the lift can be felt with fingers. The button for the exit floor stands out from the other buttons. (The minimum dimensions for an accessible lift are width 1.1 m and depth 1.4 m.)
The indoor walkways have a ramp over 6 m long with an intermediate landing.
The facility has a wheelchair lift.
The doors in the facility stand out clearly.
The facility has an accessible toilet on floor 0.
There is a second accessible toilet on floor 1.
There is a third accessible toilet on floor 0.
Suomeksi » | På svenska » | In English